Editor choice
Top 20 New Upcoming PS5 Games (July)
Their latest console isn't out yet, but Sony already seems to be out and front of the 9th gaming generation. Today, we are going to talk about the top 20 new upcoming PS5 games in this article. For this list we're expanding upon our original list, delving even deeper into the PS5's growing library of upcoming games.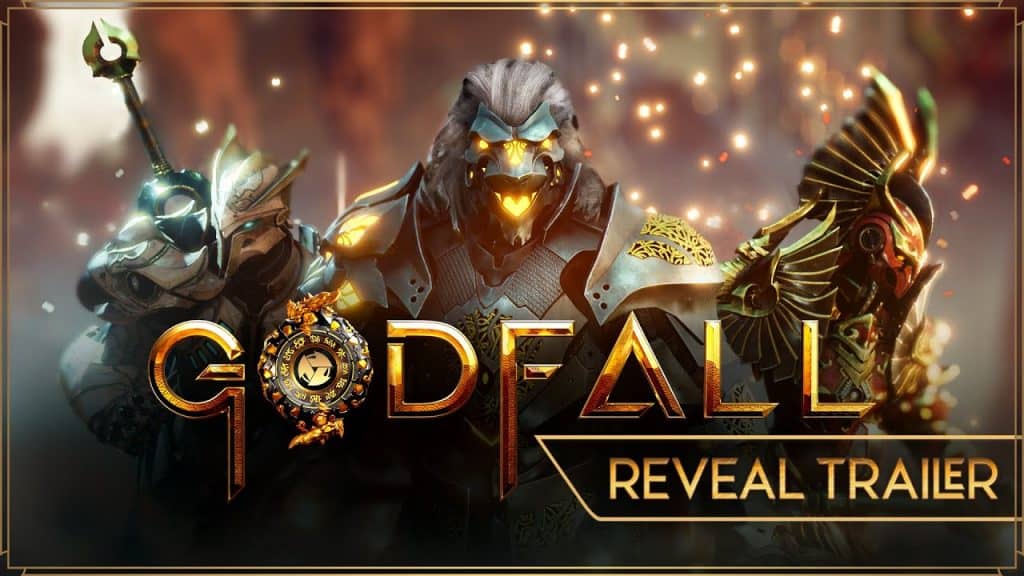 The marketing for GODFALL has built it up as something different. Highlighting the games combo of hack and slash action and loot driven progression. Granted the looter shooter genre isn't entirely new. The seeds were already planted in loot shooters like Borderlands and destiny. 
In-game dialogue "Throughout your journey you'll find ancient valour plates lost in time each with their own characteristics and long history." Even if GODFALL doesn't revolutionize gaming, the trailers shown thus far looks spellbinding. For us, the major selling point is the vivid high fantasy universe that counterplay games have created.
A period is grounded in the four elements as well as a Fifth Element, spirit. A lot of thought has clearly gone into the world-building, getting us excited to step into a god-like knight's armour and explore.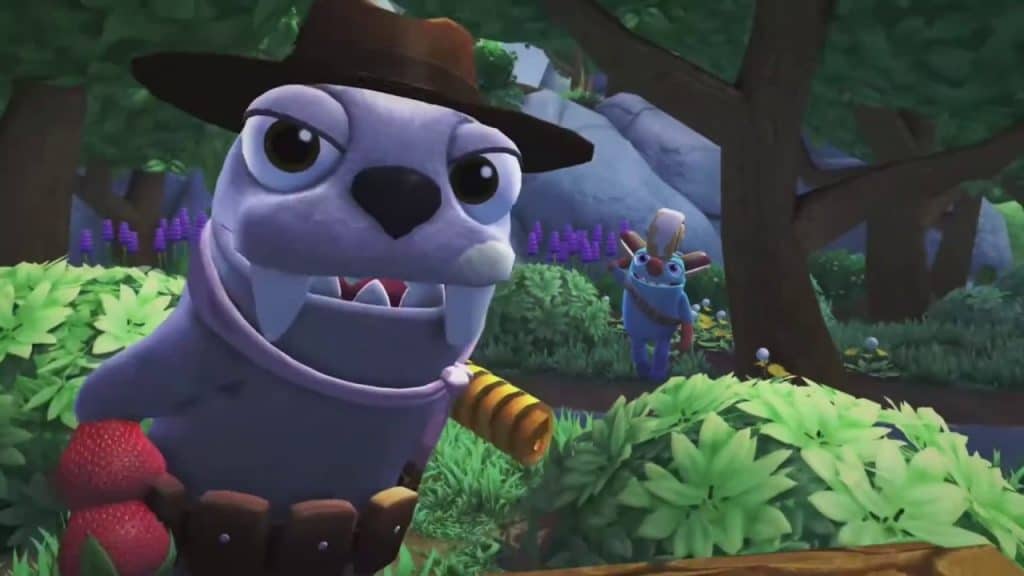 Also coming to PS4, BUGSNAX definitely looks like a weird one and we mean that in the right way. Honestly, what else would you expect from the same developer that brought us the bizarrely engaging, 'Octodad'. Young horses' latest game is another odd fusion of ideas. Taking place on an island overrun with creatures that are half bug and half snack.
The original inspiration derived from Pokémon snap which is evident in the trailer. As the project evolved, however, the developers also borrowed elements from Ape escape, Dark cloud and Viva Pinata. Sure to be a unique experience, we can't wait to get our weeny hands on this one.
It is developed by Bluetwelve Studio and Annapurna Interactive, this game looks simultaneously bleak and adorable. Stray takes place in a cyber city where humanity has seemingly been replaced by robots. Throughout this third-person adventure game, however, you'll assume the role of a cat, yes a cat! Immediately, the premise first ray raises a dozen attention-grabbing questions, what happened to the humans, how robots became dominant?
Is this cat the only non-artificial life-form left? We never expected to be this eager to play as a cat. Notably, in a medium where you can be anything and yet roaming back alleys and rooftops has rarely been so enticing.
Abe's Oddysee was already given the remake treatment in Oddworld: new n tasty. So, it was only a matter of time until "Abe's exodus" received an overhaul as well. While there's always been a grim sentiment to the Oddworld universe, soul storm seems to be really embracing the dark side but not at the expense of the franchise's signature inventiveness.
Soul storm introduces a crafting system that enables the player to make a variety of weapons. Despite having a linear narrative, you can play through five levels in any order with the train serving as the main hub. Whether you play it on PS4 or PS5, we're all aboard for this puzzle platformer.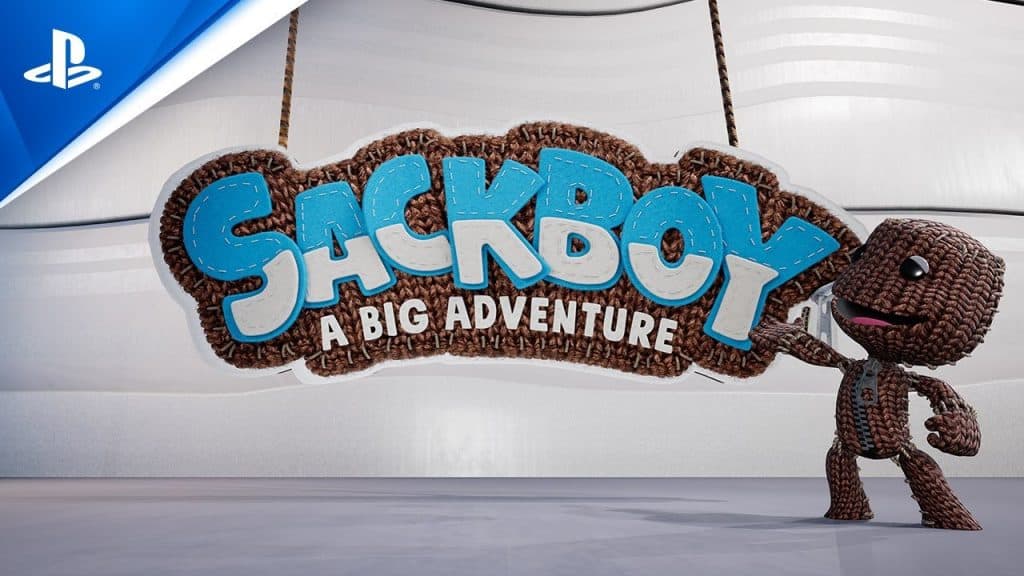 Sackboy is set to make a comeback in a big way, having last been seen in LittleBigPlanet 3 back in 2014. Ditching its predecessors 2.5 D mechanics, a big adventure takes place in a 3d environment. Unlike Sony's other 3D platformers like Crash Bandicoot and Spyro.
The gameplay in a big adventure appears to have more in common with Super Mario 3D World as evident from the isometric camera position and four-person multiplayer. However, there's no word yet on if this will include a course creator mode like the previous entries in the franchise. But it hasn't lost its visual Flair, which looks every bit as charming in 3D as it did in 2D.
This Capcom game is clouded in mystery, which is one of the reasons why we're so drawn to it. With no explanation, the trailer plops us right in the middle of an abandoned city with a faceless astronaut, along with a little girl and a holographic cat. Just when you think things can get any stranger, a satellite falls out of the sky.
Fortunately, the spaceman comes prepared with a few nifty gadgets, and his new companion is more than what she seems. The trailer footage is very reminiscent of death stranding, although Hideo Kojima's name is nowhere to be found. Yet, there's not much to go on otherwise, but pragmatics may take us out of this world in more ways than one.
If you think about it, every videogame character is trapped in a death loop. No matter how many times you die, there's always another chance to get it right. Point being death is never permanent, unless you're playing Fire Emblem. Of course, death loop plays with this notion in ways that few other games have. Colt finds himself in an endless cycle of shootouts and mayhem.
The only way to stop it is by assassinating eight people before midnight, all while staying alive. Otherwise, you just go back to the beginning. In the multiplayer mode, you can also assume the role of Giuliana, whose goal is to keep the time loop going indefinitely by continuously taking out Colt. It sounds like a challenge, but it also looks like a blast. 
While death loops Groundhog Day like premise possesses an explosive grindhouse aesthetic. Returnal grounds itself in science fiction and psychological horror. The key difference lies in the game setting. You play as a space pilot who repeatedly crashes on a planet, gets attacked dies and then starts all over. Every time, she's reborn however the environment takes on a new form adding an element of unpredictability to a familiar idea.
This third-person shooter is being developed by "Housemarque" which previously brought us Next Machina, Alienation and Resogun while Housemarque is no stranger to sci-fi. This game's ever-changing world and rolled like features should make for an experience, unlike anything they've attempted before. 
Over two decades later, The Gran Turismo series is showing no signs of running out of gas. Looking back at the original 1997 game, it's actually kind of surreal how far this franchise has come. Especially after watching the stunning footage for Gran Turismo 7.
The latest gran Turismo promises to build upon past titles, bringing back several elements like career mode, the tuning parts shop and GT Auto. At the same time, this sequel will bring plenty of new cars to the track and take full advantage of the PS5s hardware.
Between Sackboy and Astro Bot, the PS5 just got a lot cuter. The sequel to Astro bought rescue mission, the Astros playroom will come pre-downloaded unto every PS5. So, you might as well check it out if only to get a grasp of the PS5 dual sense controller.
By exploring four different worlds, players will experience the dual senses ability to simulate wind blowing, electric shocks and other immersive features. There are currently no signs of a VR mode which may disappoint fans of its predecessor. But even without that element, the game's colorful visuals, creative platforming and innovative new tech are just too appealing to say no to.
We first got a teaser of this game at E3 2019, but now we got a better look at what the game is all about. Fighting lots of slender men like figures and headless schoolgirls with mystical powers.
The game is certainly more on the stylistic side, and it appears that we may even get a chance to travel through the haunted Tokyo on a motorcycle. That said the visuals do give us a bit of pause for concern. But still, there is time to fix them up before its 2021 release.
Announced initially on Kickstarter back in 2015, the little devil inside is an open-world adventure survival game that appears to be making great use of the PS5s hardware, while retaining its unique art style.
The setting is that you, the player, have been recruited by your college professor to embark on a dangerous expedition to catalogue and bring back dangerous monsters. Given the variety of creatures we've seen so far, it certainly looks like the game will have plenty to offer when it launches on PS4, PS5 and PC.
It's actually the eighth game in the mainline hitman series, but it nevertheless looks compelling. IO Interactive has already delivered a solid and highly re-playable experience with the previous two hitman titles, and it seems like they're sending off this current trilogy in style.
IO Interactive has stated that those who played 2018's hitmen 2 will be able to transfer their safe data into hitman 3. Plus, the simple fact that will get to assassinate wealthy socialites atop a skyscraper in Dubai is incredibly tempting, and 2021 can't come soon enough. 
A new project by the newly formed luminous productions, a subsidiary of Square Enix and made up of developers who worked on Final Fantasy 15. Details on this project are very scarce, but we do know that this game will make use of their in-house proprietary engine, luminous studio.
A tech demo of this game was first shown off in 2012 with a short-film "Agni's philosophy", and it only seems to have gotten better over the years. If this is what they could do in 2012 with this engine, imagine what they can pull off on the PS5.
One of the most promising aspects of the PlayStation 5 is its solid-state drive, that will reportedly make loading screens a thing of the past. Insomniac games beloved Lombax and robot duo are set to push that feature to the limits. Following up from the 2016 reboot, this entries' main feature is the ability to travel between dimensions instantly, something that would no doubt be very taxing on current generation hardware.
But, that's not all, the trailer showed us that this game will also be getting a variety of writable alien mounts and a new female Lombax. No word yet on a release date, but considering the gameplay that was shown off, it can't be too far away. 
Originally released two years before Dark Souls put from software on the map. Demon Souls was initially met with scepticism due to its unprecedented high difficulty at the time. But, slowly gained a fan following through word-of-mouth.
Now it's being given new life from the team that brought us 2018 Shadow of the Colossus remake and with the souls born franchise as big as ever. Demon Souls now seems set to kick the asses of not only fans of the original but those who missed out the first time around. Hopefully, the wait won't be too long.
Here's one that caught us off guard. But at first, we didn't realize it was a Resident Evil game until the title screen appeared. Once, we knew what we were in for it all started to make sense. The game sees Resident Evil-7 protagonist Ethan winters returned as he finds himself in a creepy village being hunted by werewolves an axe-wielding monster, witches and most shocking of all Chris Redfield.
Making use of the RE engine used in recent Resident Evil titles, we already know it's going to be a horrifying experience when the game launches on PS5, Xbox series X and PC in 2021. 
If you were watching the trailers and thought, this reminds me of a lot of the Legend of Zelda, it turns out that it's no coincidence. Ember lab the developer of Kena, was responsible for the incredible Majora's Mask fan film, terrible fate released back in 2016.
With its Zelda inspiration on full display from the character designs to the combat, while adding adorable little companions known as the rut that, will accompany the hero KENA on her adventure. Well, Nintendo you had the opportunity, but clearly, PlayStation does what Nintendo don't.
After 2018 amazing Marvel's spider-man, we knew its sequel would have a greater focus on miles, what with his slow-paced side story and the ending where he revealed his identity to Peter Parker. Shortly, after the game was announced. There was a bit of confusion as to what this game was.
However, insomniac games have confirmed that this will be a standalone title albeit on a smaller scale compared to its predecessor similar to Uncharted Lost legacy. We also know that the game is coming out this year, so this will likely be a launch title. 
After the incredible Horizon Zero Dawn ended on a cliffhanger with loads of unanswered questions. We all couldn't help but wonder when we would return to a Louie's world while no release date is set. We do have a good idea of what to expect. We know Forbidden West will take place across what used to be California.
As the reveal shows plenty of San Francisco landmarks that have since been reclaimed by Nature. We know that the game will have a new focus on underwater traversal. But most importantly, we can't wait to take on some giant mechanical mammoths and find out what silence is doing. Greatness certainly awaits.
Final
Which one of the new upcoming PS5 games looks promising to you? What are your favourite games on this list?
You can also check out these articles below for "games to play" suggestions.