24 Best Open World Games on PS4
In this article, we are going to review some of the most famous open world games that you can play on your PS4. If you ask most of the gamers about why they play games and "escapism" is going to be a pretty popular answer. And for me, there is no escape, quite like falling into a sprawling, immersive open world.
So, if you're looking to lose yourself in their clean air of PS4 great outdoors. Here's a list of 10 fantastic games, sure to sate your wanderlust.
We've got a self-imposed rule of only one game per series, and the list is in no particular order.
There are many different reasons we love open world games. The thrill of exploration, unrivalled gameplay freedom and as is the case with our first entry. Marvel Spiderman has no equal when it comes to getting about New York. Sure, you can fast travel and enjoy Spidey on the subway. But, to be honest, I rarely did that in my playthrough.
The excitement of soaring through the stunning cityscape of Manhattan is unmatched. This vibrant and bustling city, depicted in Marvel's Spider-Man, is your personal playground, filled with towering skyscrapers that tempt you to run, leap and twirl through the air as the sun sets and the music lifts your spirit. There's no better way to travel.
It just feels incredible. The team at Insomniac has absolutely nailed spider-man's elastic race. A number of times my stomach dropped in real-life coming to the peak of a swing before plunging back to the streets below. Open world traversal just doesn't get any better than this.
Check out these Games for Play Station VR.
The talented game developers at Guerrilla Games have delivered a unique masterpiece with Horizon Zero Dawn. This game boasts a captivating story set in a world overrun by machine creatures and inhabited by humans living among the remnants of a past civilization.
The protagonist, Aloy, is expertly portrayed by Ashley Birch, lending a believable and controlled performance. The breathtaking visuals, reminiscent of the Killzone series, showcase nature reclaiming the earth with stunning graphics that will leave you in awe.
The game also features a rich and intriguing story, rivaling that of other open-world games, and exciting battles against towering machines that showcase intricate physics. Horizon Zero Dawn is one of PS4's most accomplished titles, combining a gripping story, awe-inspiring visuals, and challenging gameplay.
It's been challenging to express the magic of Skyrim in words. This world has a soul and an essence that defies description. Over time, Skyrim has become a part of our cultural consciousness, transcending its digital origins.
To me, Skyrim feels like a place I have known for years, reminiscent of childhood memories of holiday destinations. The physical features of the land are less important than the emotions they evoke. For those new to Skyrim, it's a world full of endless possibilities waiting to be discovered.
I've been playing this game for a decade, and I'm still finding new things to explore. It's a world that you can never fully discover, but always return to, making it truly magical.
Check out our article on 20 best games like Skyrim.
The Witcher 3 is a game that rivals only Skyrim in terms of immersion into its world. It's not just about the geography of towns, forests, and caves; it's about creating a sense of place that goes beyond the map. The game offers a world filled with meaning and possibility, with a storytelling style that transports players back to their childhood.
With its folk-inspired style, the game brings to life a world of conflict and danger, where armies gather at borders, the dead litter the fields, and monsters lurk in the shadows. Players take on the role of Geralt, a monster hunter who tries to stay neutral in the midst of all the chaos. The game stays true to the stories of Andrzej Sapkowski, following Geralt's search for his adopted daughter Ciri and the impending battle against the Wild Hunt.
The open world is a crucial aspect of what makes The Witcher so captivating. Players can gallop through stormy hills at sunset, explore abandoned ruins, and sail the crags of the Isles. The world of The Witcher is full of fantasy elements, but what makes it truly special is how the world brings to life a place and a way of being that feels like it's always existed.
Also Read: Medieval Games for PC
Up next is Red Dead Redemption, a breathtakingly gorgeous open world filled with stunning detail that truly astounds us. This game encourages you to fully immerse yourself in its world at every chance.
With a leisurely pace, it allows you to savor the small pleasures, such as the sound of a stream as it breaks against rocks, the echoing call of an eagle in the empty mountain air, the gentle trotting of your horse's hooves on the soil, and simply being in the world of Red Dead.
The game is not just about shootouts and street brawls, but also about experiencing the beauty of its world, whether it's through fishing, rowing, or simply camping and gazing at the stars.
Nothing comes close to Rockstar's masterpiece in terms of relaxation. The fresh air, the scent of pine trees, and the refreshing touch of water are all so vivid and tangible.
Mad Max meets Sons of Anarchy – Second Amendment
In the post-apocalyptic world of this game, survivors reside in camps and traverse the environment on customized drifter bikes. The setting is a mix of Mad Max and Sons of Anarchy, where second amendment-loving outlaws control the stunning wilderness of the Pacific Northwest.
However, the real standout of this game is the freakers – the infected who roam the open world in persistent hordes.
These hordes are a remarkable technical achievement, with hundreds of bodies swarming and charging in a manner that is unparalleled in gaming.
The gameplay is intense and challenging, as players must navigate through a variety of tricks, traps, and endless rounds of ammunition, while constantly trying to avoid the freakers.
Also Read: Survival Games for Android and iOS
Yakuza 0 is the perfect starting point for newcomers to the series. Although the open world is not as large as others on the list, it makes up for it in character, detail, and the countless activities and places to explore.
The areas in the game are stylized, with fictional recreations of Tokyo's Kibaki Cho and Osaka's donburi, and they perfectly capture the essence of these cities. The cafes, bars, and shops are tucked away and layered on top of each other, creating a dynamic world that transforms as day becomes night. This is a truly living world.
In Yakuza 0, you get the sense that the world exists independently of your presence. With activities like karaoke, cabaret club management, underground fighting, racing, real estate management, and dancing, you'll never run out of things to do in this rich and immersive world.
Immerse yourself in the thrill of discovering something new with Assassin's Creed Odyssey. The open world game genre is known for its magical and adventurous experience and Odyssey is no exception.
Set in ancient Greece, this game offers a vast world to explore with bustling city centers, lush countryside, and oceanic expanses. With the removal of historical accuracy restrictions, the game also features elements of fantasy.
In Odyssey, you'll find everything you love about the Assassin's Creed franchise including stealth in bustling cities, scenic countryside, and a compelling story featuring one of the most likable characters since Ezio Auditore from PS3's Assassin's Creed II. You can spend hours exploring the world, sailing, climbing, and hunting cultists.
Also Read: 10 Best CPU Intensive Games to Push Your PC To The LIMIT
For a game that offers a combination of beauty, variety, and mystery, grab a copy of Assassin's Creed Odyssey for your PS4. Meanwhile, Grand Theft Auto 5 is another must-play for those who want to experience the real world in a virtual magic box.
With its in-depth and detailed world, it's no wonder why GTA 5 is now the largest grossing entertainment product of all time.
The first few hours of playing any GTA game are a revelation as you become familiar with its existence. Driving through a virtual version of a real city, flying overhead, and observing the accurate textures will leave you in awe.
The game's story this time showcases a three-way tug of war with outstanding results, and the never-ending GTA Online offers a continuous spiral of new activities to keep you entertained.
Finally, let's talk about Death Stranding. This game offers the most exceptional open world experience you'll ever have. Firstly, the graphics are stunning and will leave you in awe.
When I first saw the desolate and melancholic environment, I was blown away. Death Stranding wants you to become connected to its world, which is not just a place you quickly pass through. Instead, you will get to know it intimately by walking, climbing cliffs, and crossing rivers.
There's a serene and slow-paced quality that will bring your focus to the present moment. You will be aware of your every step and every breath in the cold air. The elements in Death Stranding are truly remarkable.
Additionally, it's a great place to have some fun, such as sneaking up on mules and stealing their trucks. If you're looking for an open world game that has no limits and captures the breathtaking beauty and power of nature, Death Stranding is the game for you.
Also Read: Best Games Like Destiny 2 & Games Like Diablo
No Man's Sky is a first-person, open-world game that takes players on a journey through a procedurally generated universe. With its vast and diverse landscapes, players can explore different planets, encounter new species, trade with alien civilizations, and engage in space battles.
The game's unique approach to exploration and survival is a big draw, as players must manage resources like oxygen, fuel, and food to progress. Additionally, players can build and upgrade their own bases, craft new technologies, and customize their ships.
No Man's Sky has been widely praised for its immersive and captivating gameplay, and its continued updates and expansions have only improved the overall experience.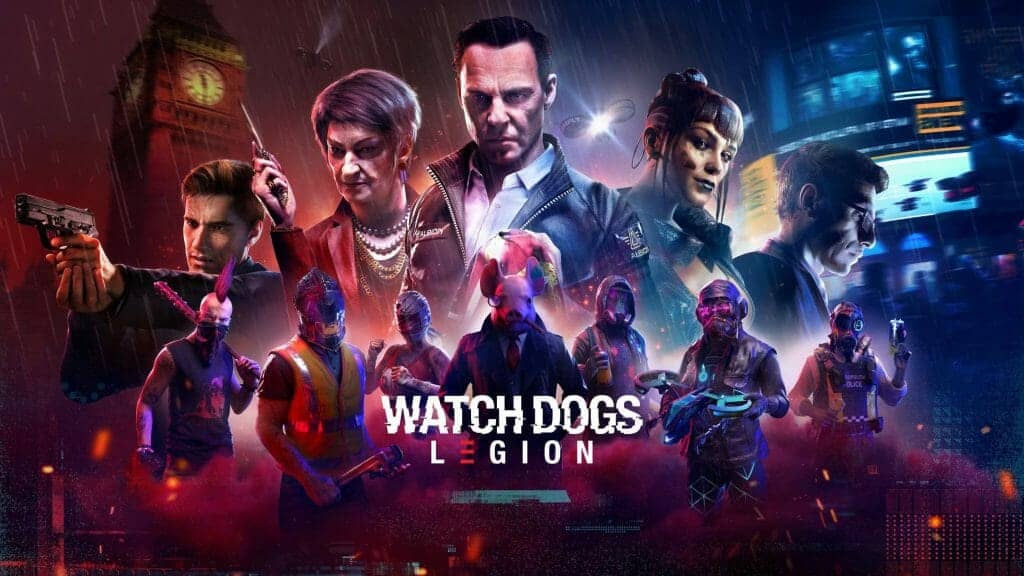 Watch Dogs Legion is a third-person, open-world game that takes place in a near-future London. Players take control of DedSec, a group of hackers working to take down the corrupt government.
What sets Watch Dogs Legion apart from other open-world games is its "play as anyone" feature, which allows players to control any character in the game, each with their own unique abilities and skills. Players can recruit new members to the DedSec team, complete missions, and interact with the game's living and breathing world.
The game's depiction of a post-Brexit London is both convincing and thought-provoking, and its blend of action, hacking, and strategy is sure to keep players engaged for hours on end.
The unique feature of the game is the ability to play as anyone, giving players a wide range of playstyles and skills to choose from. The graphics are stunning and the world is full of detail and life, making it easy to get lost in the game.
The gameplay is smooth and the missions are challenging, requiring players to think creatively to overcome obstacles. The story is well written and engaging, making it a must-play for fans of the Watch Dogs series.
Dragon Age Inquisition is an action role-playing video game developed by BioWare and published by Electronic Arts. The game takes place in the world of Thedas, where the player takes on the role of the Inquisitor and leads a team of characters on various missions to defeat the evil forces threatening the land.
Players can choose their race, gender, and class, and interact with non-playable characters through dialogue choices that impact the outcome of the game. The graphics are stunning and the world is rich with detail and lore.
The combat system is intuitive and challenging, allowing players to tailor their approach based on their playstyle. Overall, Dragon Age Inquisition is a must-play for fans of the RPG genre.
Minecraft is a sandbox video game developed by Mojang Studios and published by Xbox Game Studios. The game is set in a blocky, procedurally generated world and allows players to build, explore, and mine for resources.
The graphics are blocky and minimalist, but the game's focus is on creativity and imagination. The game is easy to pick up and play, but it's the depth of the gameplay that makes it so addicting.
Players can build anything from simple homes to elaborate castles, and the game's multiplayer mode allows players to share their creations and collaborate on projects.
Minecraft is a game that is perfect for all ages and is a must-play for fans of creative games.
Metal Gear Solid 5 Phantom Pain is an action-adventure stealth video game developed by Kojima Productions and published by Konami. The game takes place in the 1980s and follows the story of Big Boss as he seeks revenge against those who have wronged him.
The graphics are stunning and the world is full of detail and life. The gameplay is smooth and intuitive, allowing players to tailor their approach based on their playstyle.
The game's AI system is impressive, making the enemies feel like real opponents, and the missions are challenging, requiring players to think creatively to overcome obstacles. The story is well written and engaging, making it a must-play for fans of the Metal Gear Solid series.
Fallout 4 is a post-apocalyptic action role-playing video game developed by Bethesda Game Studios and published by Bethesda Softworks.
The game takes place in a post-apocalyptic world after a nuclear war and allows players to explore the wasteland of Massachusetts. Players must complete various missions, side quests and interact with various factions to survive in the harsh wasteland.
The game features an open world environment and a character creation system that allows players to create their own character. The game also features crafting and base building, allowing players to construct and customize their own settlements.
Fallout 4 offers a deep and immersive experience that is filled with exciting gameplay, memorable characters and a vast, open world to explore.
Far Cry 6 is an upcoming first-person shooter video game developed by Ubisoft Toronto and published by Ubisoft. The game is set in the fictional island of Yara, a dictatorship ruled by Antón Castillo, played by Giancarlo Esposito.
The player takes the role of a guerrilla fighter who must overthrow the tyrannical regime and restore democracy to the island. Far Cry 6 will feature a variety of weapons and vehicles, including a new machete that can be used for both melee combat and cutting through jungle vegetation.
The game also includes a range of new and improved AI behaviors, including the ability to control and command a squad of allies.
Dying Light 2 is an upcoming open-world survival horror video game developed by Techland and published by Techland Publishing. The game takes place in a post-apocalyptic world overrun by zombies and players must navigate the dangers of the infected world to survive.
Players must scavenge for supplies, craft weapons and gear and find safe zones to rest and recover. The game also features a dynamic day and night cycle where the zombies become more dangerous at night.
Dying Light 2 will also have a choice-based narrative where players can make decisions that will impact the world around them.
The game is a sequel to the original Dying Light game and promises to deliver a deeper, more immersive experience with improved graphics, gameplay mechanics and a larger, more open world to explore.
Halo Infinite is an upcoming first-person shooter video game developed by 343 Industries and published by Xbox Game Studios.
The game is the sixth main entry in the Halo franchise and will feature a single-player campaign and multiplayer components. Halo Infinite will see the return of the iconic Master Chief as the protagonist and players will be able to explore the Halo ringworld.
The game will feature updated graphics, improved AI and new weapons and abilities. Halo Infinite will also feature a new open world format, allowing players to explore the Halo ring at their own pace. The game is highly anticipated by Halo fans
The only racing gaming on this list. Forza Horizon 5 is an open-world racing game developed by Playground Games and published by Xbox Game Studios.
This game is set in a fictionalized representation of Mexico, offering players the chance to explore and race through stunning landscapes while unlocking new vehicles and challenges. The game features a wide range of cars, from classic models to high-performance sports cars, as well as off-road vehicles.
Players can participate in various events, including street races, drift challenges, and cross-country adventures. The game also features a dynamic weather system, day/night cycles, and changing seasons, adding to the immersive experience.
With breathtaking graphics, tight controls, and a fantastic soundtrack, Forza Horizon 5 is a must-play for racing fans.
Sea of Thieves is a pirate-themed action-adventure game developed by Rare and published by Xbox Game Studios. The game takes players on a journey to the open seas, where they can become a pirate and explore the vast world, complete quests, and engage in sea battles.
The game features a beautiful and immersive world, complete with stunning water effects, dynamic weather systems, and detailed environments. Players can team up with friends and form a crew, as they set sail to discover hidden treasures, battle against other players, and become the most notorious pirate on the seas.
With its charming and playful tone, Sea of Thieves is a unique and engaging multiplayer experience.
Genshin Impact is a free-to-play action role-playing game developed and published by miHoYo. The game is set in the fantasy world of Teyvat, where players explore an open world filled with elemental creatures, challenging dungeons, and breathtaking landscapes.
The game features an impressive roster of characters, each with unique abilities and elemental powers. Players can switch between characters on the fly, creating new and dynamic combat experiences.
The game also features a gacha-style character acquisition system, where players can earn new characters through random chance. With its beautiful graphics, engaging combat system, and wealth of content, Genshin Impact is an excellent choice for fans of action RPGs.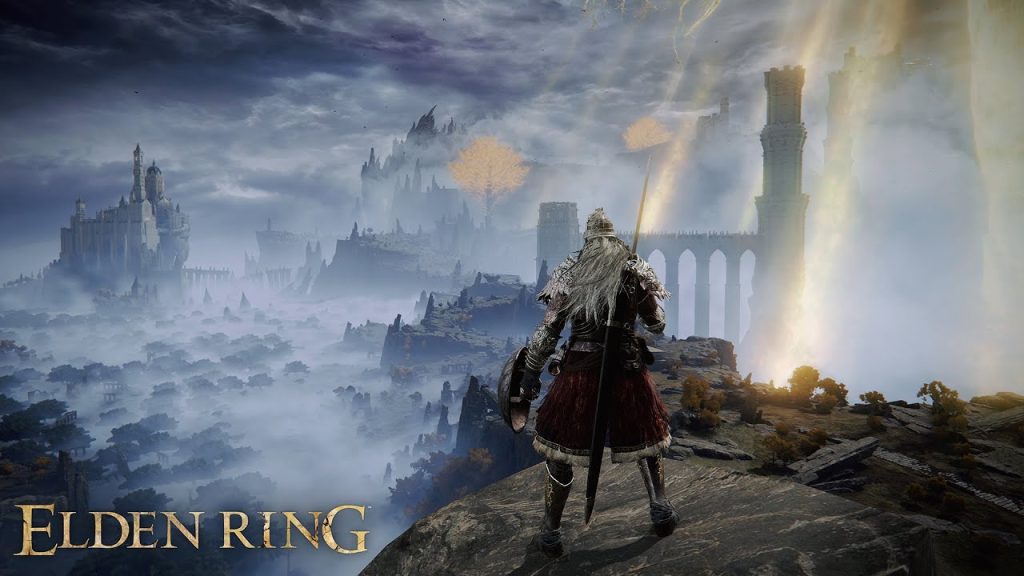 Elden Ring is an upcoming action role-playing game developed by FromSoftware and published by Bandai Namco. The game is directed by Hidetaka Miyazaki, the creator of the Souls series, and is a collaboration between Miyazaki and fantasy writer George R. R. Martin.
The game is set in a dark and mysterious world, where players must navigate a landscape filled with dangerous enemies, challenging puzzles, and powerful bosses. The game promises to offer players a unique and immersive experience, as they explore the world, upgrade their characters, and engage in intense combat.
With its stunning visuals, challenging gameplay, and compelling story, Elden Ring is poised to become one of the biggest releases of the year.
Ghost of Tsushima is an action-adventure game developed by Sucker Punch Productions and published by Sony Interactive Entertainment. The game is set in feudal Japan, during the time of the Mongol invasion, and follows the journey of Jin Sakai, a samurai warrior, as he battles against the invaders.
The game features a beautiful and immersive world, filled with stunning landscapes, detailed environments, and dynamic weather systems. Players can engage in fast-paced sword combat, using a variety of techniques, weapons, and armor.
The game also features stealth elements, allowing players to avoid enemy encounters or take down enemies undetected. With its breathtaking visuals, engaging combat, and rich cultural heritage, Ghost of Tsushima is a must-play for fans of action games.