32 Best Games Like Destiny 2
Before the arrival of the witch queen in Destiny 2 in 2021, we are currently enjoying the new stasis powers introduced in the beyond light expansion last year. However, some players may feel disappointed that Bungie removed entire planets from the game to improve its overall performance and prepare for upcoming seasons and expansions in 2021.
Despite this, we are excitedly waiting for the season of the witch queen to start later this year. In the meantime, we are exploring other excellent looter shooter and science fiction games to fill the void.
For those seeking interplanetary looting and shooting, look no further than the Borderlands franchise, consisting of the first three installments. This game offers a vast selection of randomly generated guns that are truly amazing.
For example, Tediore weapons are inexpensive and reload within milliseconds, while Maliwan guns are ideal for delivering elemental damage. Vladof guns, on the other hand, provide immense firing speed, but can be challenging to control.
Every time you open a chest in Borderlands, there is a possibility of discovering a new and strange weapon, such as a gun that doubles as a grenade when reloaded. Although some of these weapons may seem impractical or even worthless, they are enjoyable to uncover and brag about when completing missions with friends.
Featuring a colorful, comic book-style look and a cast of lively characters, the Borderlands games have a more lighthearted tone than Destiny. However, be prepared to encounter characters who lack basic manners.
Guild Wars 2
Despite being launched in 2012, Guild Wars 2 is still an active and thriving MMORPG much like Destiny 2. The game takes place in the world of Tyria, where players can embark on lengthy quest lines and unravel mysteries at their own pace.
In addition, both PvE and PvP gameplay are significant aspects of the game, and massive World Events see players converging on a single point to defeat enormous bosses or achieve common goals.
Guild Wars 2 features stylized graphics and smooth gameplay that still feels fresh and exciting even after a decade since its launch. The game's future appears bright and promising, despite its age as an MMO.
When it comes to gaming universes, there is nothing quite like Warframe. In this game, you take on the role of a space ninja who travels through the cosmos, blasting enemies and collecting treasure to build a unique collection of weapons.
The Warframes themselves are suits of armor that completely alter your abilities and playstyle, with dozens to craft and collect over hundreds of hours of gameplay.
Warframe is a thrilling and explosive experience, full of excitement and fun. The game continues to grow in unexpected ways, whether you are somersaulting through alien facilities to assassinate targets or soaring through massive space structures like the Millennium Falcon evading the Death Star.
Additionally, Warframe is one of the most generous free-to-play games on PC, offering players the ability to collect pets, companions, and plushies to display in their personal ships. I am truly passionate about this game and encourage you to grab some friends and dive right in; you will not be disappointed.
Monster Hunter Rise
The core concept of Monster Hunter Rise involves hunting enormous creatures, gathering resources, crafting new gear, and then repeating the process. This makes it one of the best cooperative games in recent memory.
Players can choose from a variety of weapons, such as Long Swords, Dual Blades, and the unique Switch Axe, before setting out on a mission to track down their target. While the action is thrilling and engaging solo, it's infinitely more enjoyable with friends by your side.
Moreover, the addition of mountable Palamutes makes it easier than ever to ride into the action solo. Monster Hunter Rise is an exciting game that offers endless hours of entertainment and is a must-play for fans of cooperative games.
Let's cut to the chase we love loot. We want to fill a cave full of loot and then fall asleep in it like the dragon Smog from the Lord of The Rings. That's why we're still playing Diablo 3.
It had a controversial launch, but in recent years with the outstanding Reaper of Souls expansion and the addition of the Necromancer class, this classic action RPG has redeemed itself. Today it stands as one of the best hack and slash games you can play on PC.
It's not a complicated game; you battle hundreds of monsters across five varied acts and pick up everything your enemies drop. All the while, you're leveling up and unlocking new skills that you can mix and match to create your own character build.
Diablo 4 is in development, but we're happy to keep playing three until the sequel is ready. Wondering what my favorite classes are? You can't go wrong with a big naked barbarian.
Halo Infinite
Halo Infinite represents a significant leap forward for the long-standing franchise, offering an open world environment for its main campaign. This provides players with the freedom to choose how and when to engage with enemies, utilizing dozens of weapons, vehicles, and gadgets to assist them.
Once the campaign is complete, players can engage in competitive multiplayer mode online. While the campaign is a premium, paid experience, the multiplayer mode is entirely free with the option to pay for an exclusive Season Pass.
However, its cooperative experiences are somewhat lacking, but the developer plans to address this by adding a co-op campaign in a future update.
If you prefer shooting to looting but still want to see some gorgeous sci-fi vistas with friends The Halo Games are a must-play. Most of these classic shooters have lived on consoles for the last decade, but the launch of the Master Chief Collection on PC brings us the entire series,
These fantastic futuristic shooters made Bungie famous back in the day, and now we get to enjoy their brilliant Halo co-op campaigns and competitive multiplayer modes. Currently, Bungie is dedicated to building more seasonal Destiny 2 adventures, but it's fun to go back to Halo to see how everything started.
The games still play brilliantly, and there's an epic story to enjoy, but we're particularly impressed by the enemy AI. Your foes flee and take cover effectively, which makes every firefight feel dynamic. That's why Halo is still worth playing in 2021 even though Master Chief is somehow even less talkative than The Mandalorian.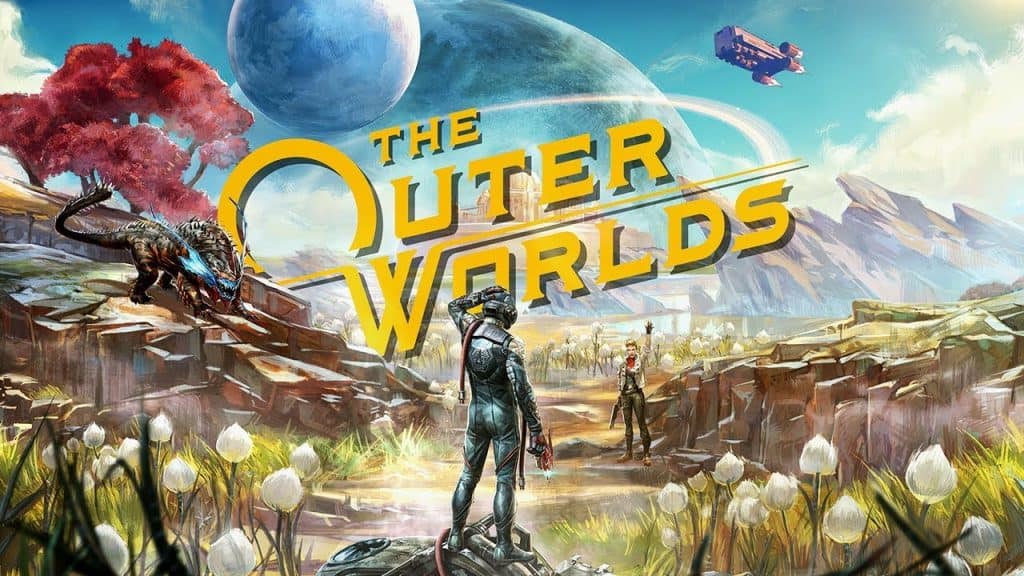 If you're looking for a looter shooter with more of a story, The Outer Worlds is perfect. This stylish obsidian RPG manages to be funnier than Fallout and almost as pretty as Destiny.
The universe is owned by brutal corporations who oppress citizens for profit, a classic sci-fi scenario but a good one. Of course, you can choose to join the suits or rebel against them in favor of local planet dwellers.
Whichever path you choose, you get to hop between planets collect cool guns and meet some very odd people along the way. It might be a bit much to call it Skyrim space, but it's close. That's because as a single-player RPG, The Outer Worlds can be ambitious with its story.
It's not a thousand-hour evolving experience like Destiny 2, but branching quests and multiple endings make this a fun re-playable game to come back to every few months. Will you be a freedom fighter or a horrible monster? The choice is yours.
Lost Ark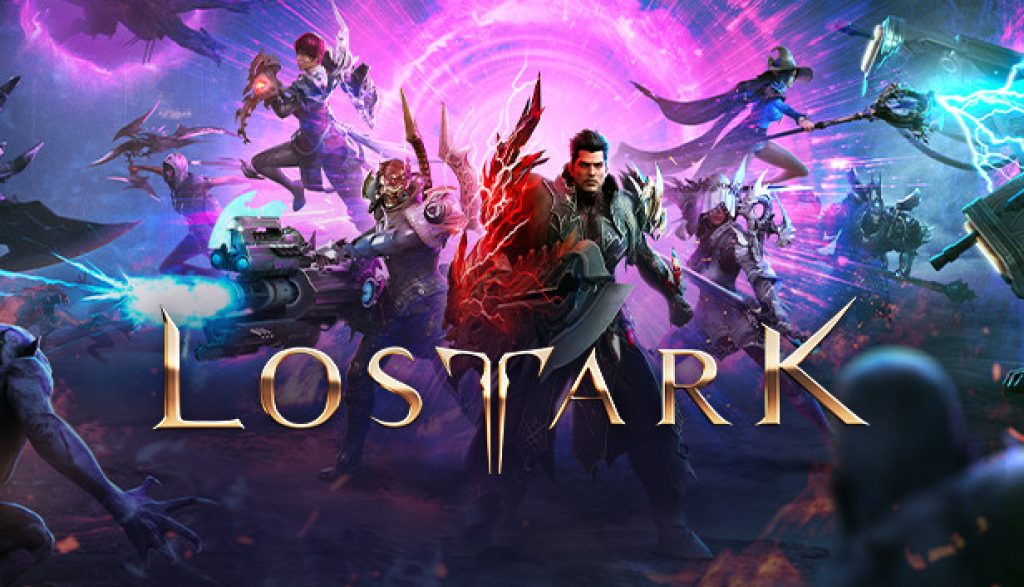 Despite its radical differences in appearance, Lost Ark shares many similarities with Destiny 2. Players can enjoy a wide range of PvP and PvE content, an extensive main questline, and seemingly limitless loot to collect.
The game is played from a top-down perspective, but the action is fluid and just as engaging as in Destiny 2. Additionally, players can choose from various distinct classes, each offering a unique playstyle and encouraging players to create multiple characters on their account.
Lost Ark is an excellent game that offers a fresh and exciting take on the looter shooter genre.
Tiny Tina's Wonderlands
Tiny Tina's Wonderlands is essentially a fantasy version of Borderlands 3, heavily inspired by Dungeons & Dragons. In the game, Tina serves as the dungeon master, sending players on a series of bizarre adventures while narrating the action.
Although the game has a fantastical flair, featuring enemies like skeletons and goblins, and the ability to cast a variety of magical spells, guns still play a significant role in the game.
While Tiny Tina's Wonderlands may seem a bit quirky and doesn't stray too far from the established Borderlands formula, it remains one of the best looter-shooters currently available on the market.
It's about time Monster Hunter came to PC and Monster Hunter – World doesn't disappoint. As the name suggests, you roam the world, taking on creatures twenty times your size, and you can harvest their bones and craft new armor.
The monsters are extraordinary, full of personality, and it feels great to take them down with a crew of friends. It looks like a simple action game but under the surface monster hunter world is a deep RPG. Each weapon has its own complex move set to master. Switching from a sword and shield to a lance feels like you've just installed an entirely different game. And that's before you start getting to grips with monster hunters huge transforming swords and axes.
It's not exactly a science fiction game, but it's got shooting, looting, hacking and slashing. Plus with the IceBorne expansion, we could happily play this all year. Still not sure if you want to hunt? Just look at the fantastic trailers, and you will surely change your mind.
Check out these Action RPG games!
Back 4 Blood
Back 4 Blood is a cooperative game that requires players and their three friends to survive a zombie apocalypse. Each level is filled with hordes of undead, and reaching the next safe house requires impeccable communication skills and fast reflexes.
The game's FPS action is frantic and gory, often leading to entire squads being surrounded by enemies on all sides. Throughout each level, players can find a variety of weapons and gadgets, and they can also utilize a card system to upgrade their abilities before heading into battle.
In addition to taking on NPC zombies, players can also engage in asymmetrical PvP action by jumping online. Back 4 Blood offers a thrilling and engaging cooperative experience that is a must-play for fans of zombie apocalypse games.
Outriders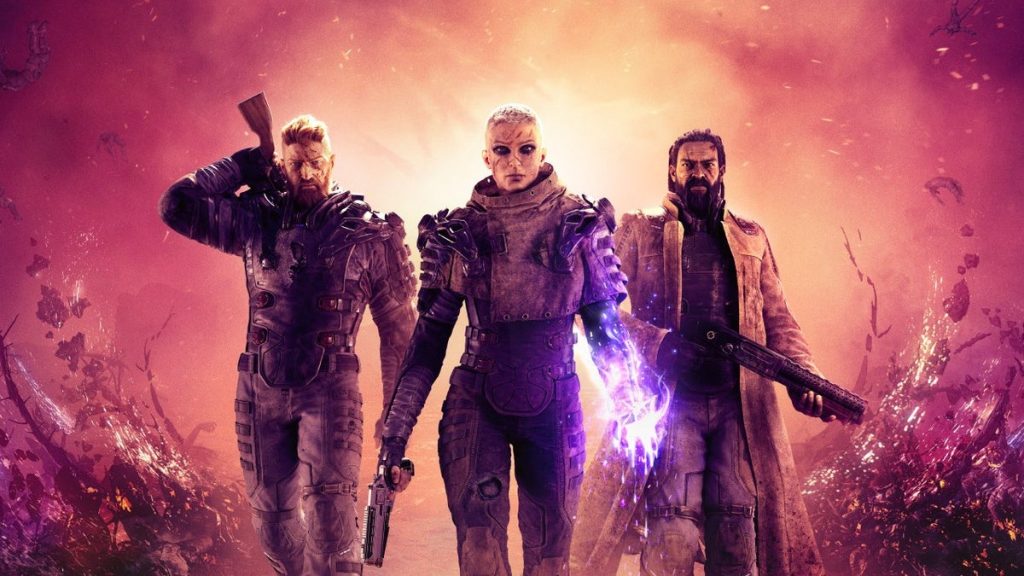 While many predicted that Outriders would be a "Destiny killer," this has proven to be untrue as Destiny 2 consistently has more players than Outriders.
Nevertheless, Outriders remains an excellent alternative to the popular FPS game. The game follows humanity's last-ditch effort to find another planet to colonize after a series of climate disasters render Earth uninhabitable.
Players can engage in the third-person shooter either solo or cooperatively, with a wealth of loot and upgradable abilities unlocked throughout the game's story. While not quite as polished as Destiny 2, there is still a substantial amount of content to explore in Outriders if the game clicks with you.
Let's head back to space for a journey into a horrifying haunted spaceship in the Dead Space series. A humble engineer, Isaac has to turn his power tools into deadly weapons to survive an infested spacecraft full of fantastic horrors.
There's a light layer of crafting and leveling up, but for the most part, this is a scary tactical shooter that has you sniping enemy limbs with industrial lasers. This was the best alien game before Alien Isolation in 2014, and today the series still delivers a perfect balance of horror and gory action.
The weakest of monsters are still scary even at the very end of the game. If you want to bring your friends for protection and co-op, you can turn to dead space 3. But we're big fans of the first two games as great solo shooters set in sci-fi survival horror scenarios.
Destiny 2 can be frightening at points, but that's nothing compared to dead space.
Deep Rock Galactic
Deep Rock Galactic is a hidden gem of a game that puts players in control of dwarves tasked with mining random planets and battling against bug-like creatures. However, what sets the game apart is its delightful culture of dystopian capitalism that pervades throughout.
The game's tone can be described as Bioshock meets Borderlands, with the added bonus of Gimli from Lord of the Rings.
While the PvP action in this game differs from that in Destiny, the campaign is similar in that players are tasked with fighting off aliens either alone or with a team. Players can customize their character and choose from several different classes.
In addition, the game features mini-games that can be played in the main shared area, which is similar to Destiny's Tower.
Playing as a special agent in a post-apocalyptic world can be a thrilling experience. The first game in The Division franchise was set in a treacherous New York winter, but its sequel takes players on a journey through a sunnier version of Washington DC.
As you explore the city's broad avenues and visit landmarks such as the White House, be cautious of gangs of marauders who are eager to attack you and take your possessions.
Although it may seem like a survival game, The Division 2 is primarily a looter shooter in the same vein as Destiny 2. You can upgrade your class, craft new gear, and venture into dungeons located within Washington's famous landmarks.
Playing with friends is a lot of fun, and the game features an intriguing player versus player mode called the Dark Zone. Here, players must scavenge through a lawless region where enemy players can shoot on sight. While many games offer similar modes, The Division's Dark Zone can feel eerily realistic.
Overall, The Division 2 is an exciting game that offers a unique take on the post-apocalyptic genre.
Also Read: Best Open World Games
Void Bastards
This game immediately draws you in with its vintage comic-book animation style. It features space prisons, a distinctly British government, and enigmatic entities called "Void Arks". As a player, you find yourself trapped on one of these Arks with a group of fellow prisoners who have been freeze-dried.
However, if you add water to their capsules, they come to life and become useful for completing missions, which often require sacrificing them.
Aside from its unique setting, the game's mechanics offer an enjoyable loop of exploring ships, fighting off creepy enemies, and repeating the process until you either succeed or die. Its oddities and engaging gameplay make it a great game to play.
Remnant is a game that often goes unnoticed in today's collection of games, but it's truly an unsung hero. The game throws you into a twisted post-apocalyptic world overrun by demons and corrupted colonists. Playing solo can feel like a desperate survival game as you guide your character through the unforgiving dungeons and deserts.
Even with friends, Remnant still maintains that feeling of a desperate survival game, but it's also incredibly enjoyable to take on bosses and discover new and satisfying weapons. Gathering gear is crucial in Remnant, and you need to loot as much as possible in a world that can best be described as a demonic version of Mad Max.
While there is an intriguing story to uncover as you progress through the game, you can ignore it and focus on shooting bad guys with friends. Remnant is a sleeper hit that offers a refreshing change of pace from games like Destiny 2, and we're excited to see how it will grow in the next year or so. Gather a crew and start raiding today.
World War Z
While zombies may not immediately seem like they fit into the "games like Destiny 2" Venn diagram, World War Z is a surprising exception. Despite being based on a mediocre Brad Pitt movie, the game offers a thrilling zombie shooter experience that is fully cross-play and even available on Nintendo Switch.
For those who are looking for a newer installment in the franchise, World War Z: Aftermath was launched on September 21, 2021. It offers similar experiences to the original game, tasking players with challenging missions such as taking back Vatican City.
Check out these Zombie games.
Splitgate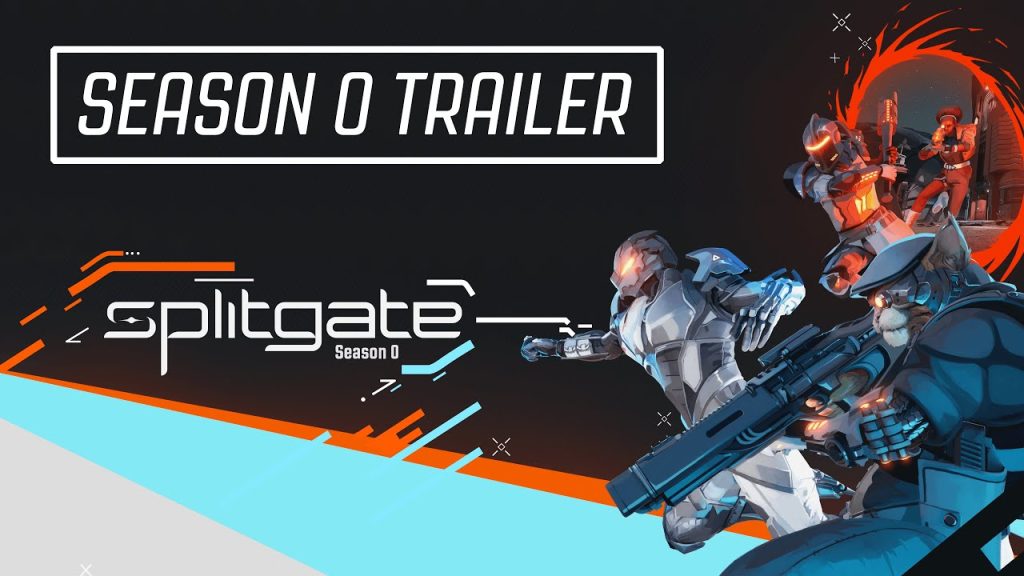 The new kid on the gaming block is Splitgate, often referred to as "Halo with portals". While it shares similarities with Halo, the addition of portals adds a unique twist to its fast-paced combat that is undeniably addictive.
Although it lacks RPG elements, the game offers plenty of hilarious moments thanks to the chaotic portal mechanics, which are sure to make for some entertaining clips to share with friends.
Splitgate might also offer some catharsis for players who main as Hunters in Destiny 2, as the class has often been the subject of nerfs and buffs that can leave players frustrated.
SMITE
SMITE is a fantastic free-to-play game that takes place in a fantasy world inspired by mythology. Players can engage in epic battles and ascend to godhood, making it an iconic open-world game that's well worth playing for free.
If you're a Destiny 2 fan looking for an action-packed MMORPG, SMITE is an excellent choice. The game features legendary weapons and allows players to engage in battles against iconic mythological characters such as Zeus and Loki.
Players can join teams or compete against gamers from all around the world and even ascend to become professional heroes.
Black Squad
Black Squad is an exhilarating military FPS shooter that offers an adrenaline-fueled world for gamers to explore. The game provides a realistic multiplayer shooter experience that can give players a glimpse into the life of a soldier.
As players engage in brutal battles against enemies in a violent and realistic world, they will experience the thrill of combat.
While players can start their adventure solo, they can join teams and try out the multiplayer mode once they feel ready. Black Squad features epic clan wars and requires players to improve their tactical skills and work well in teams to succeed in this challenging FPS game.
Realm Royale Reforged
Realm Royale Reforged is an early-access battle royale game that immerses players in a vibrant and colorful fantasy world full of intense battles and adventure.
This unique FPS multiplayer game features a gorgeously designed open world and is perfect for gamers seeking a one-of-a-kind experience.
As players progress, they can master magical abilities and powerful weapons, becoming champions of this fantastical realm.
With a variety of unique weapons and the ability to forge legendary ones, Realm Royale Reforged offers exciting battles and endless possibilities for gamers of all skill levels.
MechWarrior Online Solaris 7
MechWarrior Online Solaris 7 is a top-notch tactical shooter game that's a great option for players seeking games similar to Destiny 2. It's perfect for those who want to venture into a perilous open world where they can engage in epic battles with the help of powerful BattleMechs.
This free-to-play multiplayer FPS lets players become elite MechWarriors and embark on action-packed adventures while learning how to pilot their massive war machines. To achieve battlefield supremacy and glory, players must utilize their tactical skills and learn to work effectively in teams to overpower their enemies.
PlanetSide 2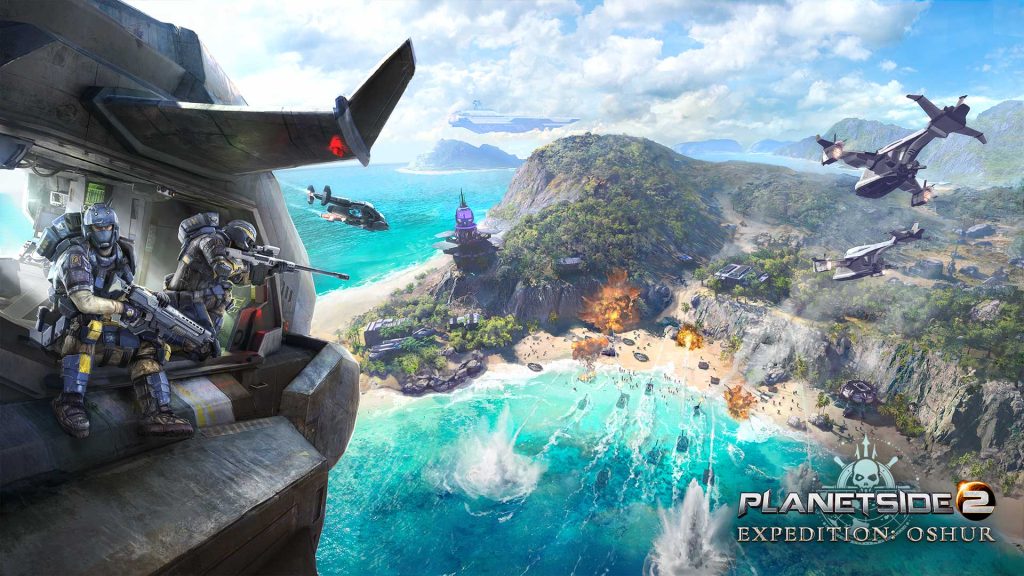 PlanetSide 2 is a stunningly designed MMOFPS game with a diverse selection of air and ground vehicles, and massive battles. Players can participate in intense and large-scale battles as soldiers, fighting for crucial territories to aid their empire's growth.
In this all-out planetary war, gamers can assist their team in a variety of ways while exploring a meticulously crafted open world. While it may be challenging for beginners or casual gamers, it remains one of the best sci-fi FPS games comparable to Destiny 2.
It immerses players in a breathtakingly beautiful and violent futuristic world where they'll engage in an endless war for new territories and essential resources.
Alienation
Alienation offers a fresh perspective on the traditional looter-shooter genre, with its isometric viewpoint setting it apart from the rest. Despite being released in 2016, the game has continued to receive support, ensuring a healthy player base.
Unfortunately, it's only available on PS4, leaving Xbox and PC gamers out of luck. However, for those with access to the platform, it's definitely worth trying out.
While it may not have the same extensive weapon selection or depth of customization as Destiny 2, Alienation makes up for it with its unique charm and personality.
Risk Of Rain 2
Risk of Rain 2 is a game that offers an accessible alternative to Destiny 2, requiring far less of a time commitment. While the game was previously in early access, it has since been fully released and has continued to improve.
This third-person shooter includes rogue-like elements that make for hours of enjoyable gameplay, though the endgame could still use some work.
However, the game has made significant progress over the past year and is likely to continue to do so, making it a good option for both short-term and long-term investment.
Doom Eternal
Doom Eternal is an excellent choice for those seeking an intense and straightforward action-packed experience without the need for much strategy. The game's gore-filled visuals are stunning, and it runs smoothly on both consoles and PC. Unlike Destiny 2, there is no need for grinding to progress through the game.
Although the multiplayer feature is not as extensive as Destiny 2's, it is still enjoyable and can serve as a temporary alternative until the release of Beyond Light next month. While Doom Eternal does not perfectly align with the Destiny 2 experience, it is a great option for players who prioritize combat over strategy.
Apex Legends
Apex Legends is primarily a battle royale game, but its gameplay mechanics are similar to that of Destiny 2. It allows for various playstyles and its combat has a comparable feel. Additionally, there are several visual similarities between the two games, although Apex Legends has its own unique style as well.
One of the best things about Apex Legends is that it is free-to-play, so players can try it out without having to spend any money. While it may not suit everyone's preferences, there's a lot of enjoyment to be had with Apex Legends for those who are open to giving it a chance.
Anthem
Anthem may not be the first game that comes to mind when looking for titles like Destiny 2, but it has a lot to offer to fans of the genre. While the game had a rocky start, it has come a long way since its launch and now provides a more satisfying experience to players.
Although it may take some time to get used to the third-person perspective and mechanics of the game, the feeling of flying around in a Javelin is exhilarating right from the start.
It's a shame that BioWare decided to abandon support for the game because with continued updates, it had the potential to become something truly remarkable – just like Destiny 2 has evolved into over time.
Titanfall 2
Titanfall 2, a nominee for Game of the Year in 2016, didn't receive as much attention as it deserved due to being sandwiched between the releases of two major games – Battlefield 1 and Call of Duty: Infinite Warfare.
In this sequel to 2014's Titanfall, players take on the role of a pilot and their robotic companions, using a grappling hook to traverse maps and dodge enemy fire.
While the single-player campaign is relatively short, the game offers a setting that the original lacked and is definitely worth the few hours it takes to complete. However, as with recent Call of Duty titles, the focus is on the multiplayer mode.
Killzone Shadow Fall
The Killzone series has been a staple for Sony and its consoles since its debut on the PlayStation 2 in 2004. In each generation of platforms, PlayStation has released a new Killzone installment.
It started on the PS2, then made its way to the PlayStation Portable, which was ahead of its time. The franchise continued on the PS3, PS Vita, and the latest addition was one of the launch titles for the PlayStation 4 in 2013.
Killzone is a visually impressive and established franchise that deserves more recognition than it typically receives in the first-person shooter genre.