How To Choose The Best Computer for Online Games
Buying a gaming computer is quite a significant investment, so you must choose the right equipment for yourself. There was a time when gaming PCs were prohibitively expensive for most gamers – they cost thousands of dollars. Now the situation has improved a lot, and a productive PC can be assembled for a pretty adequate amount.
We have compiled several criteria for you to pay attention to when choosing a gaming computer. Each parameter is essential, and with the right approach, you will get a device suitable for your needs without overpaying for unnecessary features.
What Budget Do You Allocate for the Purchase?
Now, computers for games in the budget category can be found for up to $ 500. That being said, other models can easily cost $2,000 or more. You need to decide what exactly you will use your PC for.
If you plan to do work tasks on it, run slots with jackpots on sites like slots lv, and play undemanding 2-D games, a $500 computer will be enough for you. But ultra-modern games on such a machine are not even worth trying to run.
It's an entirely different story about PCs that cost $2,000 or more. Such devices are equipped with modern processors, video cards, cooling systems, and other necessary elements of the latest generation. As a result, you can play Elden Ring, Cyberpunk 2077, or The Witcher 3 on ultra settings with absolutely no freezes, slowdowns, or other problems.
RAM Size
The size of RAM is the parameter directly responsible for your computer's performance. RAM helps the CPU to store information. And it speeds up the process of completing most tasks.
A modern gaming PC cannot have less than 4 gigabytes of RAM installed. Such a device is only suitable for older generation games, as well as for work. Even demanding video editors will not work on such PCs.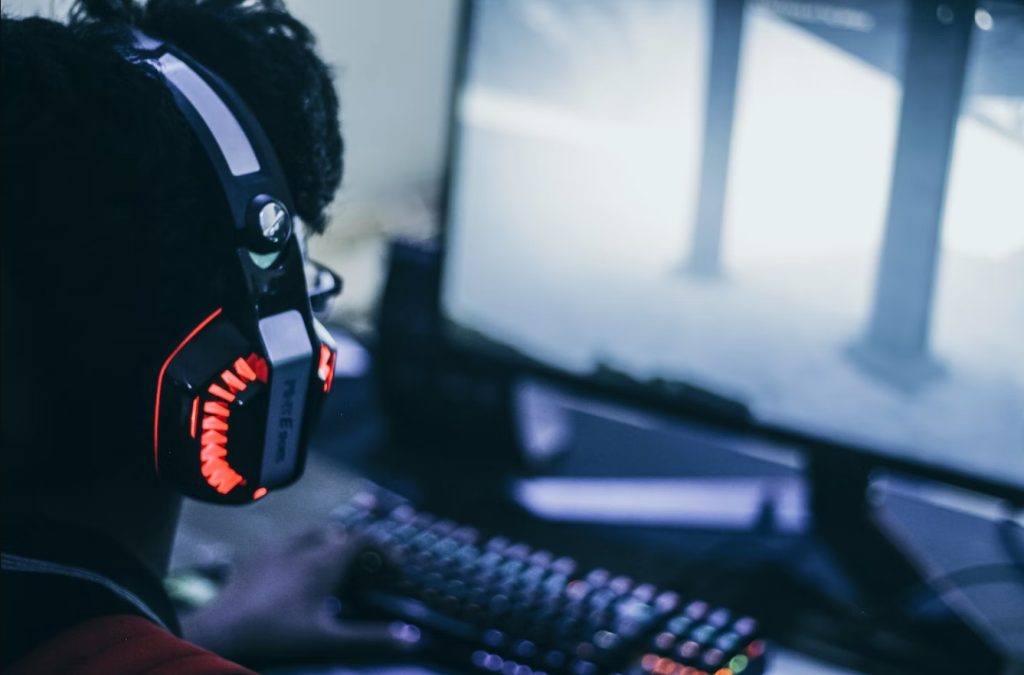 Whether you are buying a gaming laptop or a stationary device, make sure that the amount of RAM starts at least 8 gigabytes. If you regularly play complex high-resolution video games, the volume should be at least 16 gigabytes.
Processor Speed
Another detail responsible for performance is the central processor. It performs most of the tasks on your computer. This is a kind of brain device without which the PC is simply impossible.
How powerful should a processor be on a computer? Two parameters determine power: the frequency and the number of cores. It is essential that the frequency starts from 3 GHz and there are at least 6 cores.
An example is the Ryzen 5 5600X or Core i5-12400 processors. They meet all modern standards and requirements in the field of video games. As a result, it provides a smooth gaming experience even in demanding projects.
Graphics Card
You can't get by on a gaming PC without a graphics card. A good GPU will allow you to run games at 1080p or 4K resolution. If you want to play 3D online games, it's better to use discrete graphics cards.
Playing at 1080p will work great on graphics cards like the RTX 3060 or Radeon RX 6600 XT. Pay attention to more expensive and powerful GPU models to achieve a better picture.
Memory Type and Size
Most computers manufactured 10 years ago were equipped with hard drives such as HDD. They coped well with the tasks set for their time, but modern PCs do not process information quickly enough. Now SSD drives have come to replace them, which work 10 times faster.
What size is a hard drive right for you? It all depends on personal preference. If you are going to store dozens of modern games on your PC, start with an SDD of 1 terabyte and above.
Keep in mind that the latest released video game projects take up, on average, about 100 gigabytes of memory on your disk.
Gaming PC or Smartphone
Now, many projects are being released simultaneously for both PC and smartphones. For example, the popular game Fortnite. You can play it both on your computer and your smartphone. Therefore, we advise you carefully consider whether you need a gaming PC.
A computer will be the best option if you spend a lot of time playing games and also do it professionally (for example, you broadcast live on YouTube or Twitch). Much more comfortable to play on a large monitor than to strain your eyes in mobile games.
Conclusion
A gaming computer can be a significant investment, especially if you need a powerful device to run all modern games. When purchasing, we advise you to consider that PC components remain relevant for several years after purchase. Otherwise, very soon, you will need new cash investments to upgrade.