10 Best Free Mobile Games to Play
Are you getting bored sitting at home during quarantine? You don't have a gaming PC or console to play your favorite games on? Don't worry, I have made a list of the ten best free mobile games that you could play right now on your phones. Some of these games are new, or some of them are classics.
They're still games that you should be playing right now. Many of which you could play with your friends. The list is from 10 to 1(descending order).
RAFT SURVIVAL – Ocean Nomad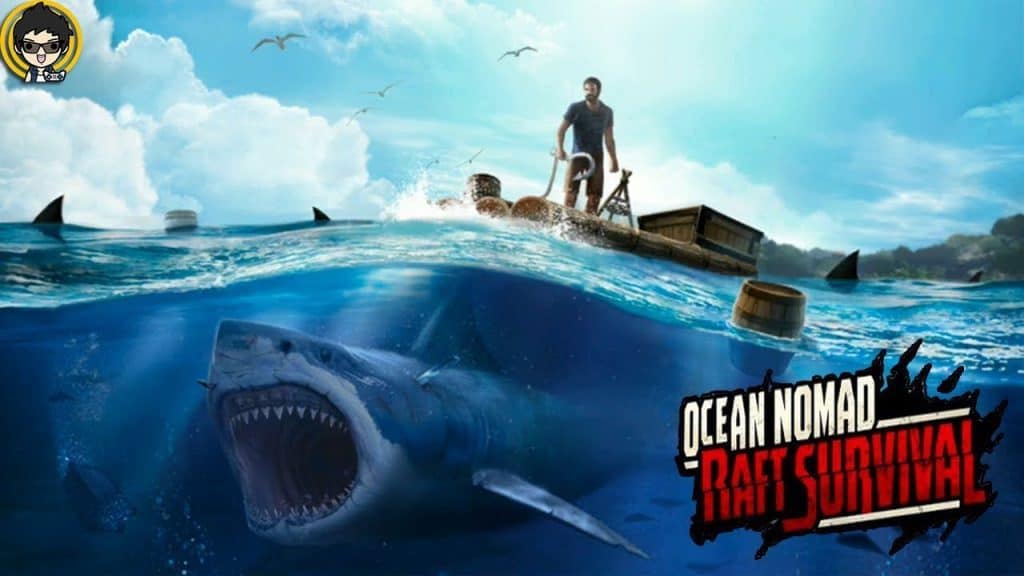 Coming in with 4.7 stars and number 6 in adventure right now. You are surviving on the ocean, being attacked by sharks. This game is incredibly fun, especially if you're into crafting, surviving, building. You know this genre of game. It's been around a while, but right now it's being taken to the sea and if you take a look at the art style, adorable cartoony looking art that also reminds me of Borderlands. If you're a fan of that art style, you're going to like this one. This is a simulation game, of course, and it comes in at around 205 megabytes. So, it's not a big game that's going to take up your whole phone.
ZOOBA: Zoo Battle Royale Game
It is a Battle Royale cartoony game. It's a mix of PUBG mobile and brawl stars. I love this game, and I've been playing this a lot on my phone lately. Coming in at number twelve in adventure for 9+ with 4.7 stars, this game is really addicting, and I mean it. You can get different characters inside of the game level them up with chess and just from playing the game. It's a ton of fun.
So, it's a royale battle game where you drop into a world with a bunch of opponents, trying to take you down, you have to pick up your weapons from the map as you go and escape the fire. It's one that you wouldn't expect to be crazy addicting and fun, especially for adults. But I'm an addicted adult, my little brother is addicted to this game, what more can I say? It's a small game with 241 megabytes, so it'll easily fit in your phone.
Also Read: Best Mobile Hotspot For Gaming
ASPHALT 9- LEGENDS
This game is beautiful and extremely exciting. It's even been picked up by the ESL mobile open as one of their competitive E-Sports. It's an editor's choice with 7th position in sports, 4.8 stars in the iOS store. This is an incredible game, and I have played all of the versions and loved every one of them. In this game, you can choose your vehicle, get ready for your race and you take it to the streets, crashing along the way, taking ramps to get yourself through the battles even more quickly.
I've seen these live for the land events for ESL mobile open and they are extremely exciting. You rely on yourself to take down your opponents, and you just try and bring in that victory. The graphics are just amazing for a mobile game. This is a larger game from the sports genre, and it comes in at a big size of two GBs. So hopefully you have space on your phone. Asphalt 9 is brought to us by the Game loft and its definitely worth to play if you're into racing games. Make sure to try this game.
ANIMA ARPG
It only got 4.3 stars, and you know it doesn't seem to be that popular but let me tell you this. If you're someone who loves Diablo and you're looking for the biggest diablo experience, you can get on mobile right now. ANIMA is going to be your choice. It brings you back to the days of Diablo 2, which is a classic Diablo. It's dark, its dungeon type and it gives you that Diablo feel all the way around. It resembles more with the Diablo 2, not Diablo 3.
If you're into action RPGs, hack-and-slash, things that take place in hell, ANIMA is a game you should try. The size of this game not so small yet not so big with 600 MBs of space required.
KNIGHTHOOD
This game is insane, incredible and delicious. If you're into games that are turn-based strategy with really a good custom feel you need to try knighthood. This is one of my favourite game so far this year. Coming with 4.8 stars and #128 RPG, which is surprising for me, but this game is incredible. It has a fantastic character style, you upgrade your gauntlet which is the thing you wear in your hand, you have your weapons, your gear, and you take down enemies.
It's casual yet competitive with a ton of fun. The graphics are incredible in my opinion, it looks beautiful and colourful are amazing. There are PVP, PVE and some type of story mode that you can go through in the game as well. I mean this game is one for anyone into this type of style. You have your weapon upgrade system. All of the different guilds that you can be part of, and you can fight your way against these enemies.
You will love this game if you are into turn-based strategy games. This is not where you're running around a world hacking and slashing. Its turn-based strategy as you go through the map. In my opinion, it's one of the best turn-based strategy games right now on mobile devices. Of course, your' e looking at an RPG, a role-playing game with a size of 1.1 GBs.
PUBG Moblie – Mad Miramar
This has to be on the list because of how famous it still is. I know for sure that this is not a new game to you but PUBG mobile: Mad Miramar is number 11 in strategy with 4.4 stars, which surprises me actually, as It's one of the most popular games on mobile right now.
It is a hundred percent free game with in-game microtransactions. It is not pay to win, the money will only buy you different skins. If you haven't played PUBG Mobile, then you should definitely try this. It's one of the best battle royale games right now on mobile devices, and of course, you get the beautiful PUBG mobile style that you're all used to from either PUBG on PC or console or PUBG mobile. The game looks great but even better than the looks of the game is the play style, how you team up with friends and go after your opponents.
There are tournaments all over also in the ESL as well for the ESL mobile open when you're talking about pubs mobile, the game is on fire. The new Miramar update is really going to make the game look better and play better. If you haven't tried PUBG-mobile, you got to try it. PUBG Mobile is an action game sitting at 2.4 gigs, so clean off some space in your phone and get this one on it.
Call of Duty: Mobile
This list wouldn't be complete without COD mobile and only PUBG on it. We all loved this game before PUBG was there. COD is the game of our childhood, and I know we all love it. It's sitting at 4.8 stars and number 8 in action. The game is just like the classic but with new elements as well. The graphics look just like they looked when you were watching this game and playing this game on console or on PC. One of the best-looking games right now on mobile devices is Call of Duty mobile. If you're into shooting games then try this one and don't wait, just go right now and download it.
Call of duty mobile is an action game coming in as the biggest game so far in this article with 2.8 gigabytes of space required. So again, make up that much space in your phone before starting your download. If you have to choose between Call of Duty mobile and PUBG Mobile. Well, choosing between PUBG mobile or COD mobile is going to be a personal decision that you have to make. But if you ask me, I'm going to choose COD mobile.
BRAWL STARS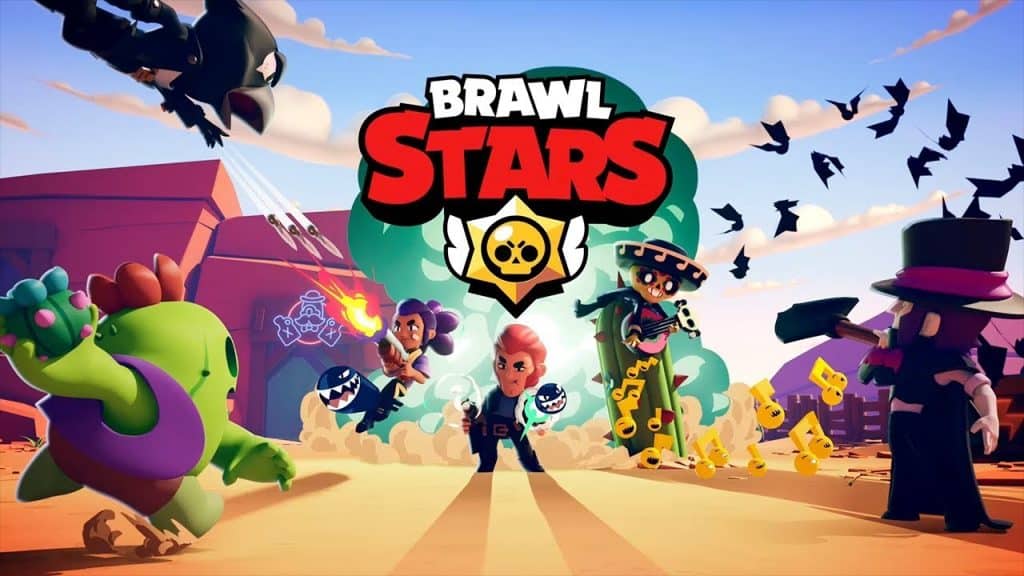 Brawl Stars has a 4.8 stars rating. It's a Supercell game and an editor's choice with number 53 in action category with is so much fun, 3v3 battle action. Now Brawl Stars has a season pass. So, you can get more rewards if you do use the season pass in any Supercell game. It is one of the best mobile games that you can play with your friends right now in 2020.
A new update has just dropped with new modes and a brand-new brawler. You literally have to try this, it is number three for a reason. One of the best Supercell games ever made. It comes in at about 350 megabytes, and it's actually an action game.
CLASH ROYALE
Clash royale is now getting a new clan war league update coming at the end of the summer. With 4.7 stars it is standing at number 19 in strategy games. Clash Royale has been out for about three years. This game is all about the Dual players worldwide. It's a lane game while you're trying to take down your opponent's towers.
When I first saw this game, I wasn't sure about it. Then I downloaded this game, and wow I got addicted to Clash Royale. I have been playing it for three years straight. If you haven't tried Clash Royale, just try it the downloading file is small with 150 MBs of size. This is also the smallest size game on our list.
CLASH OF CLANS
Here comes my favourite mobile game of all time, standing on 20th place in strategy. Even after nearly eight years of being out, this is one of the best strategic games you can download to date. It doesn't matter the age of it, the game is insane. It has a 4.8 stars rating, which tells a lot about it. Clash of Clans is an action game around 200 megabytes in size, again brought to you by Supercell.
In the multiplayer game Clash of Clans players can build strong bases layout, and defend it from the attackers. In the game, there are four resources or currencies.
The new best feature of this game right now is the "Golden Pass", giving you tons of rewards along the way to help you upgrade and progress through the game more quickly. We're talking about a game that's nearly ten years old, so a lot of new players come into it and say 'how am I going to progress and catch up with everyone else?' Well, they are making it easier to upgrade as time goes on.
I love the Clash of Clans, and it has become part of my daily life, and you guys should download it as well. I have been playing CoC since it was released. I just did a 3 stars war attack as I wrote this line.
Conclusion
I hope you enjoyed my top ten list of best mobile games. Which games are ones that are new to your eyes or are ones that you think you're going to be downloading soon? Also, if you've been playing any of these other games, make sure you let me know which ones are your favorites.