20 Best Free Mobile Games to Play
Are you getting bored sitting at home during quarantine? You don't have a gaming PC or console to play your favorite games on? Don't worry, I have made a list of the ten best free mobile games that you could play right now on your phones. Some of these games are new, or some of them are classics.
They're still games that you should be playing right now. Many of which you could play with your friends. The list is from 10 to 1(descending order).
RAFT SURVIVAL – Ocean Nomad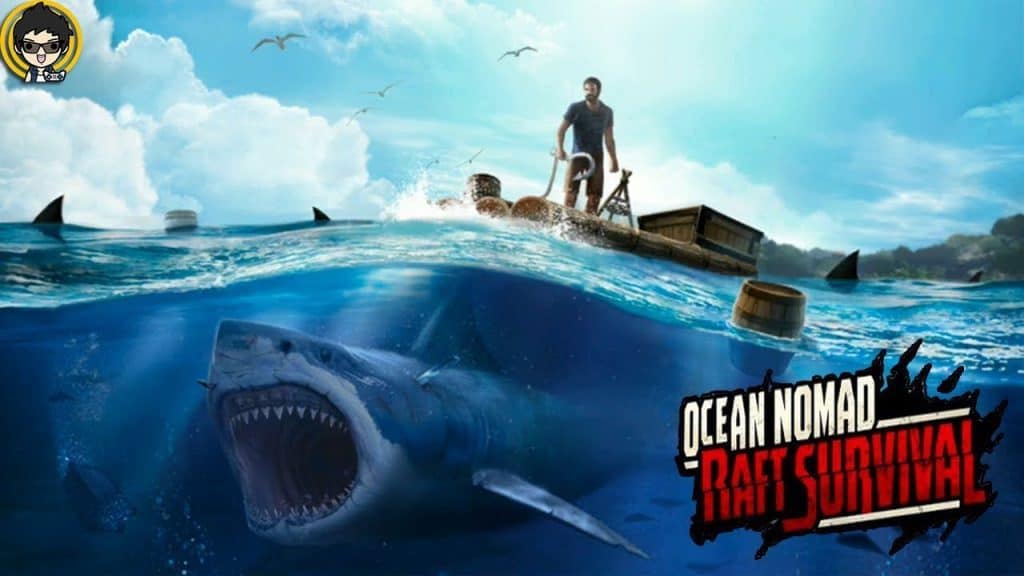 Currently rated 4.7 stars and ranked #6 in the adventure category, this game is a thrilling experience as you attempt to survive in the ocean while avoiding attacks from sharks.
With a focus on crafting, survival, and building, it is a classic genre of game that has been updated with a unique twist by setting it in the sea. The art style, which is a mix of adorable cartoons and reminiscent of the Borderlands game, is sure to appeal to fans of that type of design.
This simulation game is relatively small, coming in at around 205 megabytes, making it a fun and convenient option for your phone.
ZOOBA: Zoo Battle Royale Game
This is a cartoonish Battle Royale game that combines elements of PUBG mobile and Brawl Stars. I have been heavily playing it on my phone and I absolutely love it.
Despite being ranked 12th in adventure games for 9+ with a 4.7 star rating, it is incredibly addictive. The game allows you to collect different characters and level them up through playing and chess matches.
The gameplay involves dropping into a world filled with opponents and fighting to be the last one standing while collecting weapons and avoiding the shrinking safe zone.
Despite its cute appearance, it is surprisingly addicting and enjoyable for both kids and adults. With a small size of 241 MB, it won't take up much space on your phone.
Also Read: Best Mobile Hotspot For Gaming
Asphalt 9 is an exceptional game that is both visually stunning and highly thrilling. It has gained recognition as one of the competitive E-Sports in the ESL mobile open and has received the editor's choice award, ranking 7th in sports and receiving a 4.8 star rating on the iOS store.
I have played all of its versions and was thoroughly impressed with each one. In this game, players can select their vehicle, gear up for the race and hit the streets, dodging obstacles and taking shortcuts to defeat their opponents.
I have witnessed live events for the land events in the ESL mobile open and they are incredibly exciting. The graphics are top-notch for a mobile game and it's a larger size game from the sports genre, taking up 2 GBs of space on your phone. Developed by Game loft, Asphalt 9 is a must-play for racing enthusiasts.
Despite only receiving 4.3 stars, ANIMA is a must-try for fans of Diablo who are seeking a full mobile experience. This game takes players back to the classic days of Diablo 2, with its dark and dungeon-like atmosphere providing a true Diablo feel.
It's closer to Diablo 2 than Diablo 3, making it a great option for those who love action RPGs and hack-and-slash games set in hell. It's a decent size, taking up around 600 MB of space.
Also Read: Mobile MMORPG Games & Mobile RPG Games
KNIGHTHOOD
It's definitely worth the download, trust me. The combat is challenging but satisfying, and the upgrade system is addictive. You'll find yourself constantly wanting to upgrade your weapons and gear to become the ultimate knight.
The game also has multiplayer features where you can team up with other players to take down bosses, participate in events, and compete in PVP battles. This adds a great social aspect to the game and makes it even more enjoyable.
Overall, Knighthood is a fantastic game that will keep you entertained for hours. If you love turn-based strategy games, this is definitely a must-try. So download it today and start your journey as a knight!
Also Read: Single Player Story Games on PS4
It is imperative that PUBG Mobile: Mad Miramar be included in the list as it remains highly renowned. While it may not be a new game to you, it is surprising to know that it ranks 11th in strategy games with 4.4 stars, given its immense popularity on mobile devices.
The game is free to play, although it features in-game microtransactions, but rest assured, the purchases are purely cosmetic and do not affect gameplay. If you haven't played PUBG Mobile, it is highly recommended as it is one of the best battle royale games available on mobile devices.
The game features the signature PUBG mobile style and its gameplay involves teaming up with friends to defeat opponents. There are even tournaments, such as the ESL Mobile Open, for PUBG Mobile players to participate in.
The new Miramar update promises to enhance the game's visuals and gameplay. To enjoy this thrilling action game, be sure to make space on your phone as it is 2.4 gigs in size.
A list of top mobile games is incomplete without mentioning Call of Duty Mobile and just including PUBG. Call of Duty holds a special place in our hearts as it takes us back to our childhood days.
With an impressive 4.8-star rating and ranking 8th in action games, it's no surprise that it's a fan favorite. The game retains its classic feel but with added modern elements and graphics that are just as stunning as its console or PC versions. Call of Duty Mobile is one of the best-looking games currently available on mobile devices and a must-try for shooting game enthusiasts.
Just make sure you have enough space on your phone, as it requires 2.8 gigabytes. The choice between Call of Duty Mobile and PUBG Mobile is a personal one, but I would personally choose Call of Duty Mobile.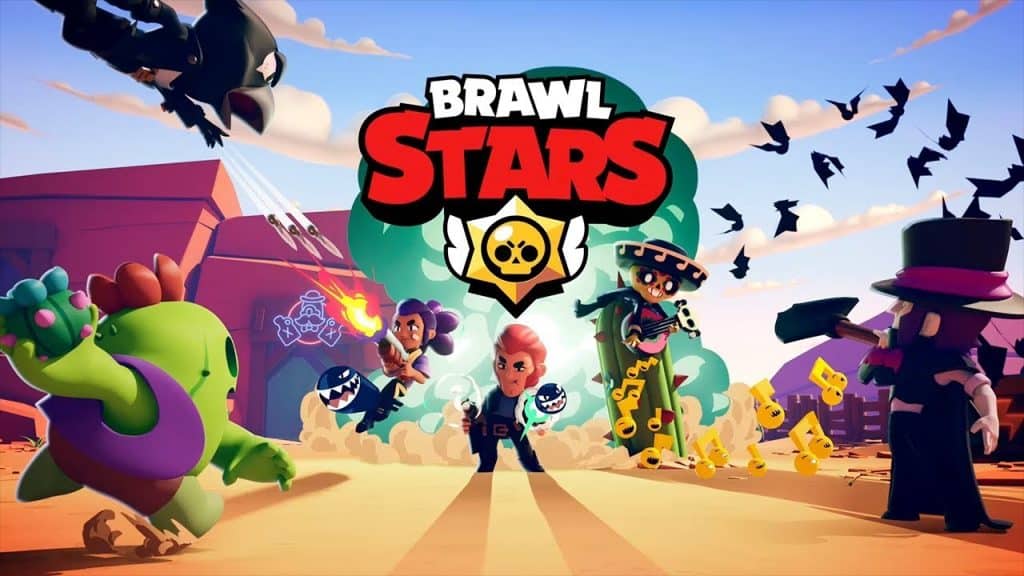 Brawl Stars is a multiplayer mobile game developed by Supercell. It is a fast-paced, action-packed shooter game that features a variety of game modes and unique characters.
Players can play as a brawler, each with unique abilities and skills, and compete against other players in real-time battles. The game modes include Gem Grab, Heist, Brawl Ball, and more, each offering different objectives and challenges.
The game's graphics are colorful and lively, and the controls are smooth and easy to learn. The game also features a progression system that allows players to level up and unlock new characters, skins, and other customization options.
Overall, Brawl Stars is a fun and entertaining game that is perfect for those who love fast-paced, multiplayer action.
The popular strategy game, Clash Royale, is set to receive a new clan war league update at the end of the summer. With a 4.7-star rating, it ranks 19th among strategy games. The game has been around for three years and attracts dual players from all over the world. In Clash Royale, players battle it out to take down their opponent's towers in a lane game.
I was initially hesitant about this game, but once I downloaded it, I became addicted. I've been playing it consistently for the past three years. If you haven't tried Clash Royale yet, I highly recommend it. The download file is small, only 150 MBs, making it one of the smallest games on our list.
My all-time favorite mobile game, Clash of Clans, is ranked 20th in the strategy category. Despite its age of nearly eight years, it remains one of the best strategic games available to download. The game's popularity is evident with a 4.8-star rating. Developed by Supercell, Clash of Clans is a 200 MB action game.
In this multiplayer game, players must build a strong base and defend it against attackers. There are four resources or currencies available in the game.
The latest addition to the game is the "Golden Pass," which provides players with numerous rewards to help upgrade and progress faster in the game. Despite being nearly ten years old, the developers are continuously making it easier for new players to upgrade and catch up with others.
I am a huge fan of Clash of Clans and it has become a daily part of my life. I highly recommend downloading it. I've been playing CoC since its release and am currently attacking a 3-star war as I write this.
Subway Surfers
Subway Surfers is a popular endless runner mobile game that was released in 2012. Players control a graffiti artist who is trying to escape from the police and collects coins along the way.
The game features colorful graphics and has different missions to keep players engaged. Subway Surfers is an easy-to-play and addictive game that provides a good source of entertainment on-the-go.
Stumble Guys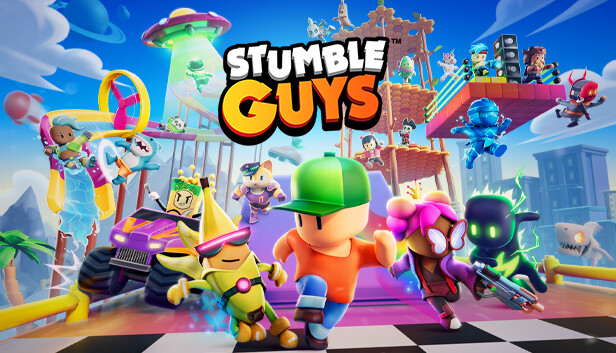 Stumble Guys is a multiplayer game that is similar to the obstacle course game show, Takeshi's Castle. Players control a character and must navigate through various obstacles while competing against other players.
The game features wacky graphics and has a fun and lighthearted feel. Stumble Guys provides a good source of entertainment for those who enjoy competition and obstacle course games.
Sky – Children of the Light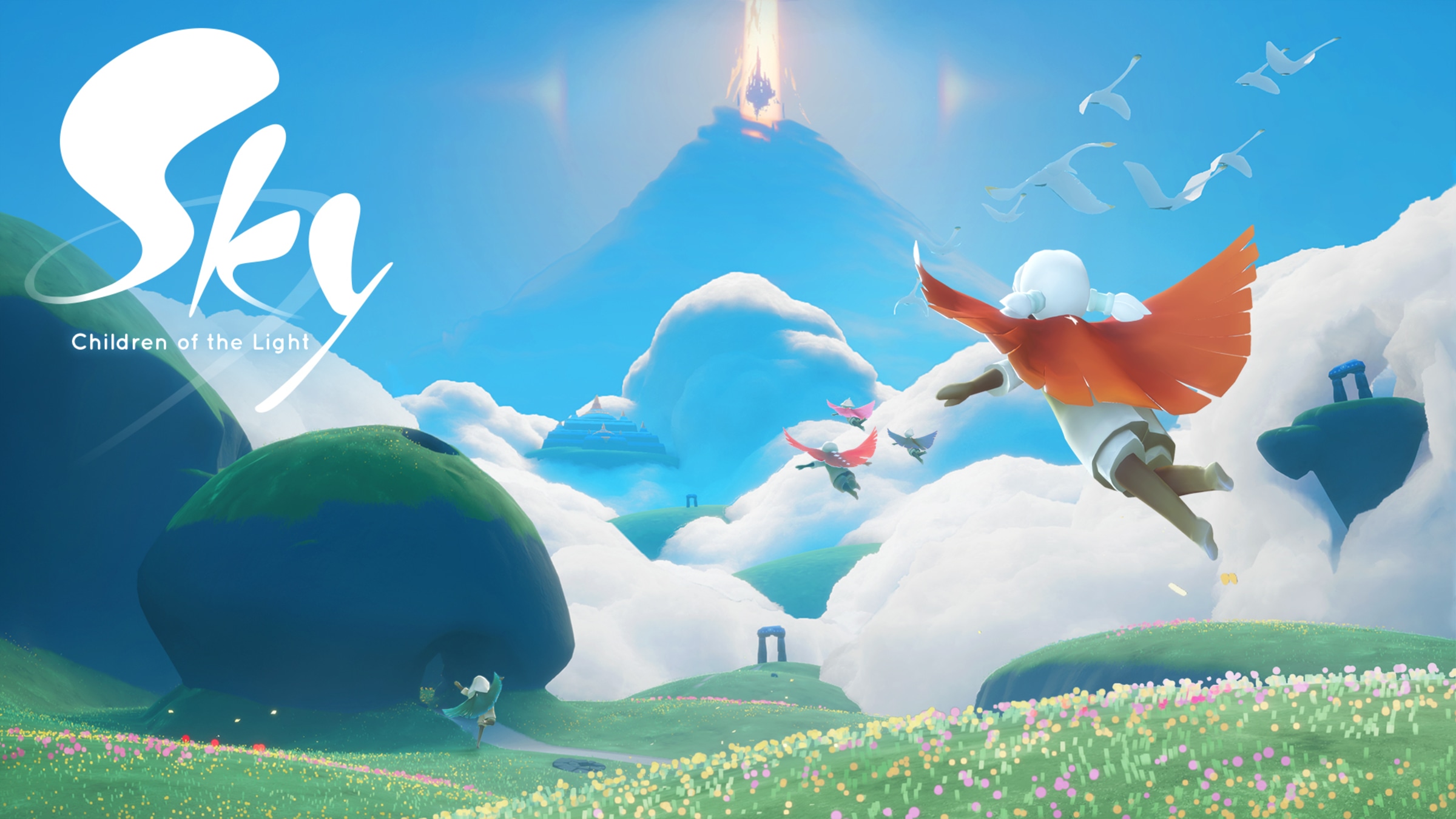 Sky Children of the Light is a beautiful adventure game that takes place in a magical world. Players control a character and explore the world while solving puzzles and collecting spirits.
The game features stunning graphics and has a peaceful and relaxing atmosphere. Sky Children of the Light provides a good source of entertainment for those who enjoy puzzle games and peaceful environments.
Rocket League Sideswipe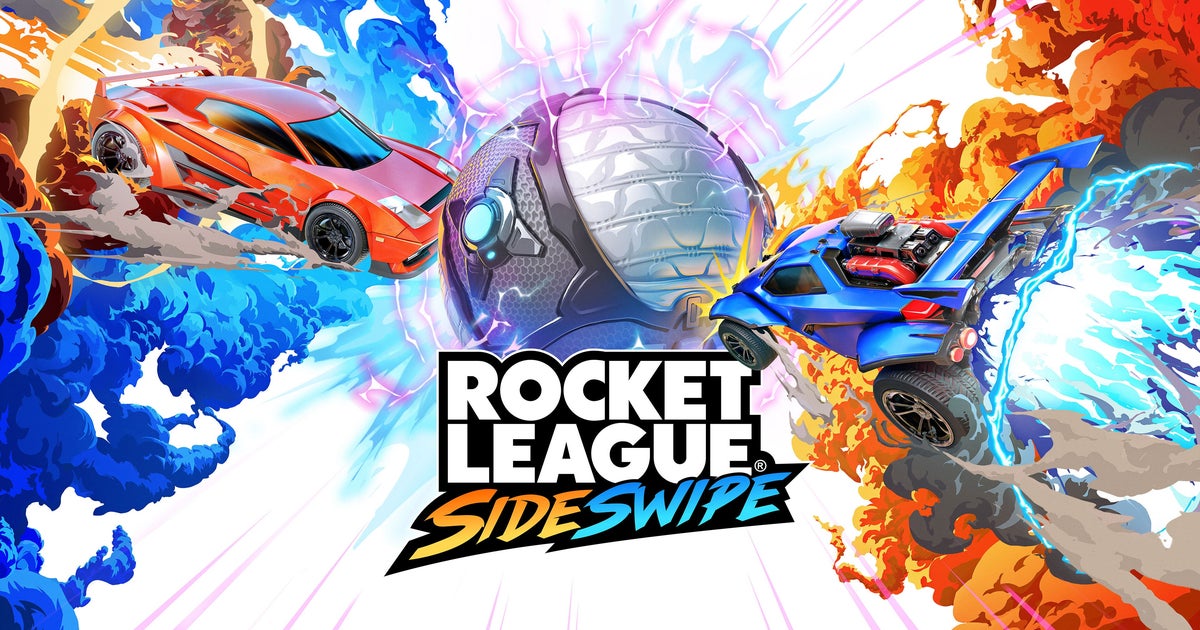 Rocket League Sideswipe is a mobile version of the popular car soccer game, Rocket League. Players control a car and must score goals while competing against other players.
The game features fast-paced gameplay and has a fun and intense feel. Rocket League Sideswipe provides a good source of entertainment for those who enjoy competitive games and fast-paced action.
Roblox
Roblox is a massive multiplayer online game platform that allows players to create and play games made by other players. Players can explore a variety of games, from role-playing games to obstacle courses. The platform features user-generated content and has a large community of players.
Roblox provides a good source of entertainment for those who enjoy playing games and exploring virtual worlds.
The Impossible Game 2
The Impossible Game 2 is a challenging platformer game that requires players to navigate through various obstacles and reach the end of each level.
The game is known for its fast-paced gameplay and tough levels, making it a popular choice for players who love a challenge. The graphics are simple but colorful, and the game's music adds to the overall experience.
The controls are easy to use, making it accessible to players of all ages. With its challenging levels and addictive gameplay, The Impossible Game 2 is a must-try for anyone who loves a good challenge.
Candy Crush Saga
Candy Crush Saga is a popular match-3 puzzle game where players match candies to progress through levels and reach high scores. The game is known for its bright and colorful graphics, fun sound effects, and addictive gameplay.
The levels become progressively harder as the game goes on, providing a challenge for players. With its simple rules, easy-to-use controls, and social features, Candy Crush Saga is a great game for players of all ages.
Race Master 3D – Car Racing
Race Master 3D – Car Racing is a fast-paced racing game that puts players behind the wheel of a high-speed car. The game features realistic graphics and realistic physics, providing a fun and challenging racing experience.
Players can compete against other players online or race against the clock in time trials. The game also features a variety of cars, each with its own unique handling, making each race a new and exciting experience.
8 Ball Pool
8 Ball Pool is a popular billiards game that allows players to compete against each other in 1-on-1 matches or tournament play. The game features realistic physics and graphics, making it feel like playing billiards in real life.
The controls are easy to use and the game is accessible to players of all skill levels. With its online multiplayer options and daily challenges, 8 Ball Pool is a great choice for billiards fans.
FIFA Mobile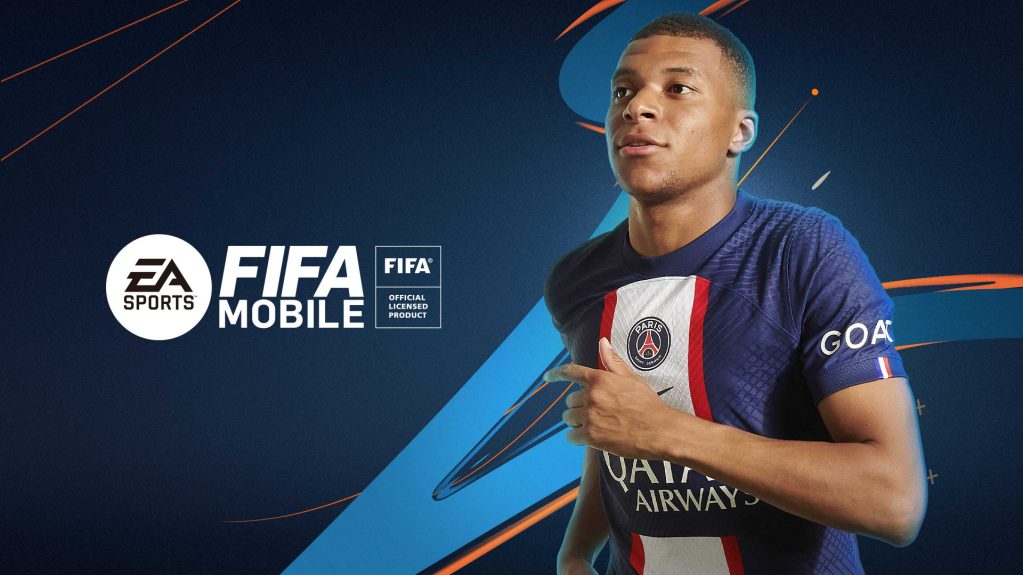 FIFA Mobile is a popular soccer simulation game that allows players to build and manage their own team, compete against others online, and progress through leagues and tournaments.
The game features realistic graphics and physics, as well as a variety of game modes and events. Players can build their dream team by acquiring players through in-game purchases or by earning them through gameplay.
With its wide range of features and engaging gameplay, FIFA Mobile is a must-try for soccer fans.
Final Words
Which games are ones that are new to your eyes or are ones that you think you're going to be downloading soon? Also, if you've been playing any of these other games, make sure you let me know which ones are your favorites.