22 Best Mobile MMORPG Games
Mobile RPGs have become more popular than computer and console RPGs combined because of the convenience of playing on the phone. In this article, I am going to list the top 10 RPG games for android and iOS.
Some of these top games might not surprise you as they are quite popular. Some of the games on the list are promised to us for years, and some stayed a secret for a long time.
Genshin Impact
This game is probably not a big surprise to many of you because it has much excitement around it. Genshin Impact is an action role-playing game developed by miHoYo. The game features an open-world environment with an action-based battle system using elemental magic and character-switching.
The game uses Gacha game monetization tactics to get players to obtain new characters, weapons, and other resources, meaning some Genshin accounts are worth thousands. Despite this, Genshin can be played without spending a cent, and it's really up to the player to decide.
A3: Still Alive
Most of you have probably not even heard of this game. When you first start playing A3, it might not seem like it has anything special. The game begins on auto and starts playing it before you even had a chance to start playing.
The voice acting is not that good, especially on your guardian goddess who died but still talks to you. The graphics are amazing, and the skills are dynamic, but what sets A3 apart from the rest is the way they have integrated their version of Battle Royale.
It is so unique that you might not even recognize it as Battle Royale. You will probably fail to advance in sectors the first few times you try. But it becomes deeply satisfying once you figure it out and get to sit on the throne as the sole champion.
Players can argue about Battle Royale being excellent and overshadowing the game, but I'll leave that up to you. Most MMO enthusiasts know that how important mini-games are to keep an MMO from getting boring.
So, their focus on creating such a dynamic mini-game really makes this game stand out.
Black Desert Mobile
Black Desert might be a surprise to some, but not many. Made by Pearl Abyss, Black Desert Mobile is a sandbox MMORPG featuring castle-sieging, trading, crafting, player housing, animal husbandry, fishing, cooking, carpentry, parkour, and even more.
It is a port from its PC predecessor, and the story is unchanged, but most importantly, the combat system is also unchanged, making Black Desert Mobile a top choice for a mobile MMO.
As the mobile version of the hugely popular Black Desert Online, this game packs everything players love about the core game into a compact and convenient mobile format.
Black Desert Mobile offers stunning graphics and immersive gameplay that allows players to fully customize their characters and engage in a wide range of activities, from hunting monsters and completing quests to building and managing their own camps. With an intuitive control system and a seamless online multiplayer experience, the game offers hours of entertainment that you can enjoy on the go.
But what really sets Black Desert Mobile apart is its attention to detail. From the intricately designed character models to the beautifully rendered environments, every aspect of the game is crafted with care to deliver an immersive and engaging experience for players.
So if you're looking for a mobile MMORPG that can keep you hooked for hours on end, Black Desert Mobile is a must-play. Join the millions of players around the world who have already discovered the magic of this game and dive into a world of adventure and excitement today.
Diablo Immortal
It seems like NetEase and Blizzard's cooperation is leading to an excellent game. But after so many years, it is still not released, and I am tired of waiting.
At first, Netease confirmed that game content and mechanics were complete and ready to go, but Blizzard delayed it due to the bad publicity.
I was not planning to include it in the list. But last month (April 21), they released the closed beta. So, chances are they will release this year. But if you don't want to wait, try Crusaders of Light, made by NetEase, which has a very similar feel.
Albion Online
Albion Online is available cross-platform and has cross-progression between PC, Mac, Android, and iOS devices. The graphics style and the way skills increase in this game make it similar to RuneScape.
What makes Albion Online an amazing game emphasizes PvP (player versus player) with over 800 different territories that guilds can control. The economy of the game is entirely player-driven.
Eve Echoes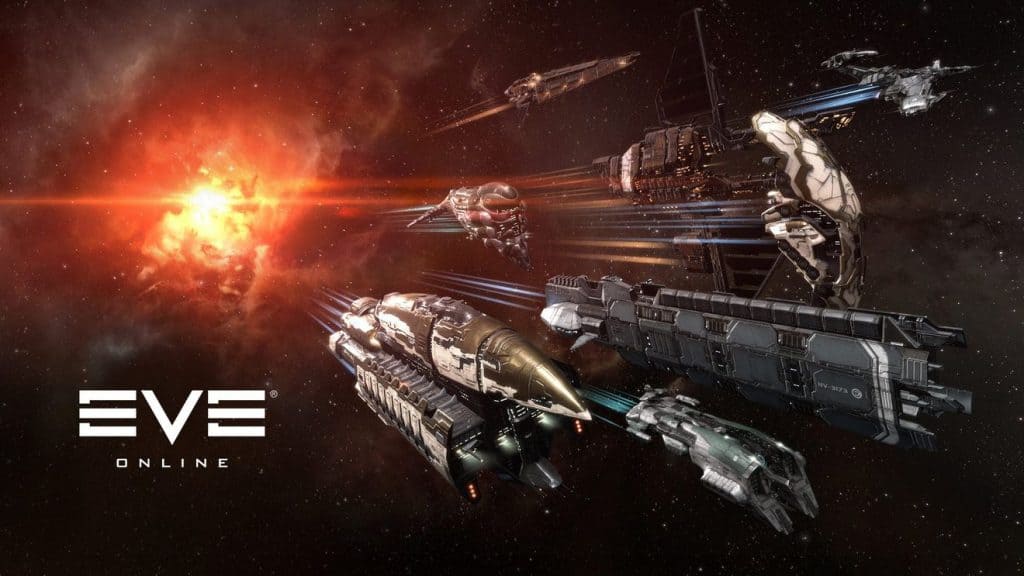 Eve Echoes also includes a player-driven economy. It is a space-based MMORPG with 1000s of planets to explore. This game is not for the faint-hearted. This is a special game made for nerds.
The more difficult areas you explore in the space, the more valuable resources you will discover. These resources allow you to build huge and better spacecraft. Unfortunately, spaceship won't do you that much good against the corporation for Alliance that could easily disrupt your warp drive, swarm and kill you.
While you can build a spaceship on your own, it is a lot cheaper and easier to build together with your friends at a corporation where everyone is specialized in their role.
The game dynamics are great in bringing people together and create some amazing friendships. If you are interested in playing Eve Echoes and progress fast, I recommend you check out 300 tips & tricks video on YouTube.
Ragnarok M
Ragnarok M is the mobile version of the Ragnarok PC. It features new visuals, autoplay, and a new user interface. Other than that, it is the same game.
Ragnarok M: Eternal Love is a treat for longtime fans of the original MMORPG and newcomers alike. It offers a vast world filled with adventure, memorable characters, and exciting quests to undertake. Whether you're a seasoned veteran or a new player, the game's engaging storyline and immersive gameplay will keep you hooked for hours on end.
One of the biggest draws of Ragnarok M: Eternal Love is its updated visuals. The game's 3D graphics are a far cry from the pixelated sprites of the original, offering a more immersive and visually stunning experience.
Plus, the addition of an autoplay option makes grinding and farming a breeze, allowing players to progress even when they're not actively playing.
But despite these modern touches, Ragnarok M: Eternal Love remains true to its roots. The game retains the classic job classes and skill trees of the original, giving players plenty of options for customizing their character.
And with the ability to team up with other players and take on powerful bosses together, there's never a shortage of challenging content to tackle.
All in all, Ragnarok M: Eternal Love is a faithful and enjoyable update to a beloved classic. Whether you're reliving fond memories or experiencing the game for the first time, it's a must-play for any MMORPG fan.
V4
V4 has a huge world to explore with tons of depth in its content. It has extensive character customization and a player-driven marketplace. The game is cross-platform compatible, and you can play on your phone or PC, depending on how you're feeling at that time.
It gives you the option to play between six playable classes, all of which are offense-focused rather than splitting roles in the traditional sense, with some players being in tanks and others being damage dealers.
I'm not a fan because I love the Team Dynamics of the traditional style. But many players prefer this style because it allows them to focus on dealing the maximum amount of damage.
World of Kings
World of Kings is the closest game you will get on mobile if you are interested in a World of Warcraft-like game. It has an incredible class system, full of dungeons, raids, and has a beautiful open world to explore.
It is not as high budget as World of Warcraft, but it gives you an amazing WoW like experience, which is why it made it to this list. So, if you're interested in a game like Wow on your phone, World of Kings is a nice option.
Frostborn
For the last game on this list, I chose Frostborn. Do not think less of this game because it is at the bottom of this list. I can say without a doubt that Frostborn is the best native mobile game in the world right now.
The reason for it to be on the bottom of the list is that it doesn't feel like an MMORPG, even though it is one.
The developers have made some changes in the recent update that will make it feel more like an MMORPG. But those changes are new, and people are having issues with matchmaking. So, I'm going to give it some time.
Frostborn is based on Norse mythology. It is a survival-based game in which you gather resources, build a base, complete objectives, some in PvE (player versus environment) contexts and others in PvP (player versus player) contexts. It is such an amazing game.
The PvP is some of the best in all mobile gaming, and it seems like developers have huge plans for it.
Call of War – World War II
Unlike other games on the list, Call of War: World War II is a grand strategy game that puts you in charge of one of the major nations involved in the Second World War.
With a long list of other players, the game could last for weeks or months, giving you the feeling of watching a real conflict unfold. There are ten playable nations, each with unique strengths and weaknesses and historically accurate resources and munitions.
Crafting a winning strategy for each country can take hours of gameplay, making Call of War: World War II a game worth investing countless hours into.
Conflict of Nations – World War III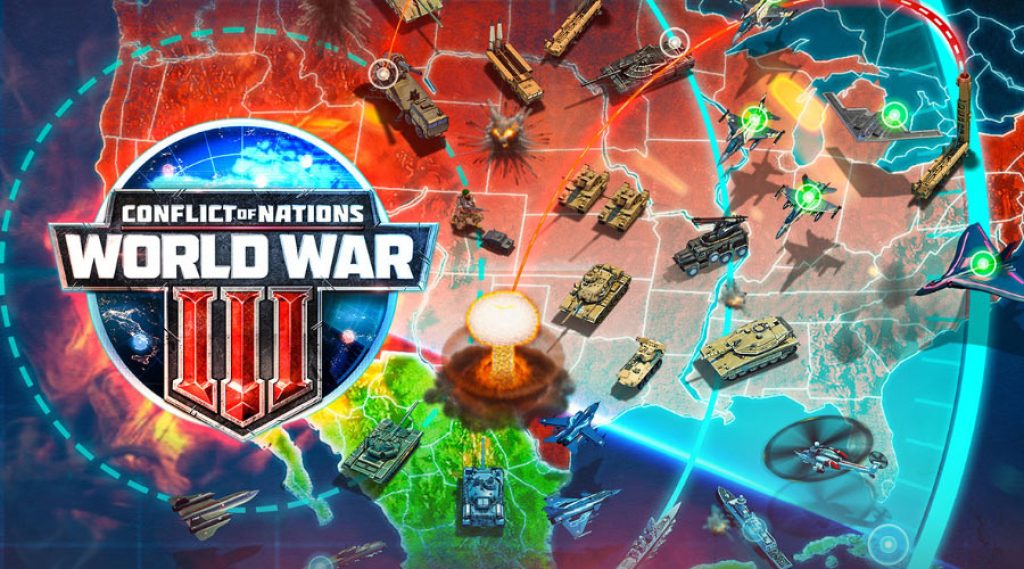 After reading about Call of War: World War II, if you find yourself yearning for a modern warfare game with a similar formula, then Conflict of Nations: World War III is the game for you.
In this game, a third world war has broken out due to the escalated global tensions of our time. You choose a nation and navigate through the dystopian world. You can either be a conqueror, ruling with an iron fist, or a responsible citizen by forging alliances, boosting your economy, and advancing technologies.
With countless players controlling other nations, the game offers endless scenarios and possibilities to explore.
Adventure Quest 3D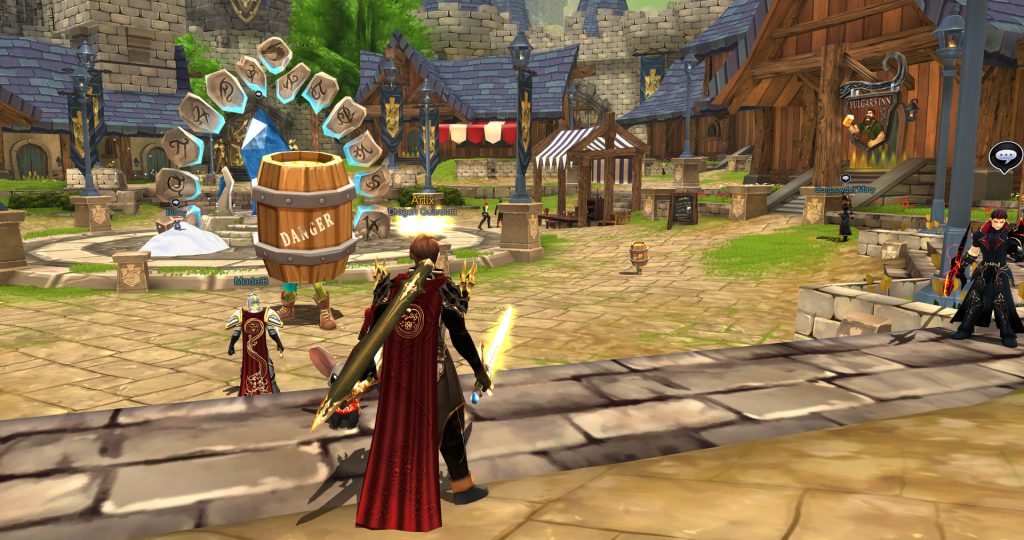 Adventure Quest 3D is a visually stunning and immersive MMORPG that brings the charm and humor of the Adventure Quest Worlds browser game into a fully-realized 3D world. With a plethora of shiny cosmetics to discover and collect, the game offers players endless opportunities to customize their characters and express their individuality.
One of the standout features of Adventure Quest 3D is its cross-platform functionality, allowing players to seamlessly play and connect with their friends across mobile and PC devices. This means that no matter where you are or what device you're using, you can always jump into the game and join your friends on their adventures.
The game's world is filled with quests, enemies, and treasures waiting to be discovered. As you progress through the game, you'll encounter a diverse cast of characters, each with their own unique stories and personalities. You can team up with your friends to tackle challenging dungeons, fight epic boss battles, and complete quests to earn rewards and level up your characters.
Overall, Adventure Quest 3D is a fantastic MMORPG that offers players a captivating and engaging world to explore with their friends. Whether you're a seasoned MMO player or new to the genre, Adventure Quest 3D has something to offer everyone.
So gather your friends, create your characters, and embark on an unforgettable adventure in this exciting game.
AXE – Alliance vs Empire
If you're a fan of autoplay games and looking for a new adventure to immerse yourself in, AxE: Alliance vs Empire might be the game for you. With flashy skill effects and an open world waiting to be explored, this game offers players an exciting and visually stunning experience.
But AxE: Alliance vs Empire isn't just about aesthetics. The game also boasts a vast array of activities to engage in, from battling monsters and completing quests to participating in epic PvP battles against other players. With so much to do, the game offers endless hours of gameplay for those who are willing to dive in and explore everything it has to offer.
So if you're ready to embark on an exciting new adventure, grab your weapon and join the fight in AxE: Alliance vs Empire. Whether you prefer to play solo or team up with friends, this game has something to offer for every type of player.
Bless Mobile
If you're a fan of MMORPGs that offer a diverse range of gameplay options, you'll definitely want to check out Bless Mobile. Taking inspiration from popular titles like Black Desert, Bless Mobile offers players the chance to hone their skills in a variety of "life skills" activities such as fishing and gathering, alongside the game's combat-focused content.
In Bless Mobile, players can choose from five different classes, each with their own unique abilities and playstyles. Whether you prefer to take on enemies head-on as a powerful warrior, or prefer to support your allies as a skilled healer, there's a class to suit every playstyle.
But it's not just the gameplay variety that sets Bless Mobile apart – the game also boasts stunning graphics and an expansive open world that is just waiting to be explored. With a deep crafting system, player housing options, and an engaging storyline, Bless Mobile offers a rich and immersive experience that will keep you coming back for more.
So if you're looking for an MMORPG that combines engaging combat with diverse gameplay options and a stunning open world, Bless Mobile is definitely worth checking out. With its deep customization options and endless hours of content, this game is sure to become a favorite among mobile gamers.
MapleStory M
If you have fond memories of playing MapleStory on your PC, then you'll be pleased to know that the beloved 2D MMORPG has made its way to mobile devices with MapleStory M. This mobile version of the classic game features all of the same charming graphics and gameplay that made the original so popular, but with a few modern updates to make it more accessible to a wider audience.
One of the biggest changes in MapleStory M is the addition of an auto-play feature, which allows players to easily complete quests and battles without having to manually control their character. This feature is perfect for players who want to enjoy the game's content without spending too much time on manual gameplay.
Of course, MapleStory M also includes all of the classic features that fans of the original game have come to know and love. You can still customize your character with a variety of different classes and equipment, team up with other players to take on challenging bosses, and explore a vast and colorful world filled with quests and adventures.
Whether you're a longtime fan of the original MapleStory or just looking for a fun and accessible mobile MMORPG, MapleStory M is definitely worth checking out. With its charming visuals, engaging gameplay, and modern updates, this game is sure to capture the hearts of both old-school and new-school players alike.
Old School Runescape
Old School Runescape is a classic MMORPG that has stood the test of time, and it has now made its way to mobile devices. With its simple yet engaging gameplay, it's no surprise that many consider it to be the best mobile MMORPG available today.
One of the key reasons for its success on mobile is its intuitive touch controls, which seamlessly translate the game's reliance on mouse clicks from its PC counterpart.
But that's not all that Old School Runescape has to offer. In addition to its engaging gameplay, the game also features a fully cross-platform experience. This means that players can seamlessly switch between playing on their mobile devices and PC, without any loss of progress.
This makes it an excellent option for those who want to continue their adventures on the go or even while away from their desktop computers.
With its immersive world, engaging quests, and vibrant community, Old School Runescape is a must-play for any MMORPG fan. And with its seamless transition to mobile, it's easier than ever to join in on the fun, no matter where you are.
Stella Arcana
Stella Arcana is a beautifully crafted mobile MMORPG that blends anime-style graphics with a range of immersive gameplay features. In addition to its engaging combat system, which lets you team up with other players to take on challenging enemies and bosses, the game also offers a host of non-combat activities to keep you entertained.
You can collect and train a variety of pets, decorate your own house, participate in fishing competitions, and explore the game's stunning world to find rare items and treasure.
With its engaging storyline, a wide range of character customization options, and the ability to find love and build relationships with other players, Stella Arcana is a must-play for any fan of anime and MMORPGs.
Toram Online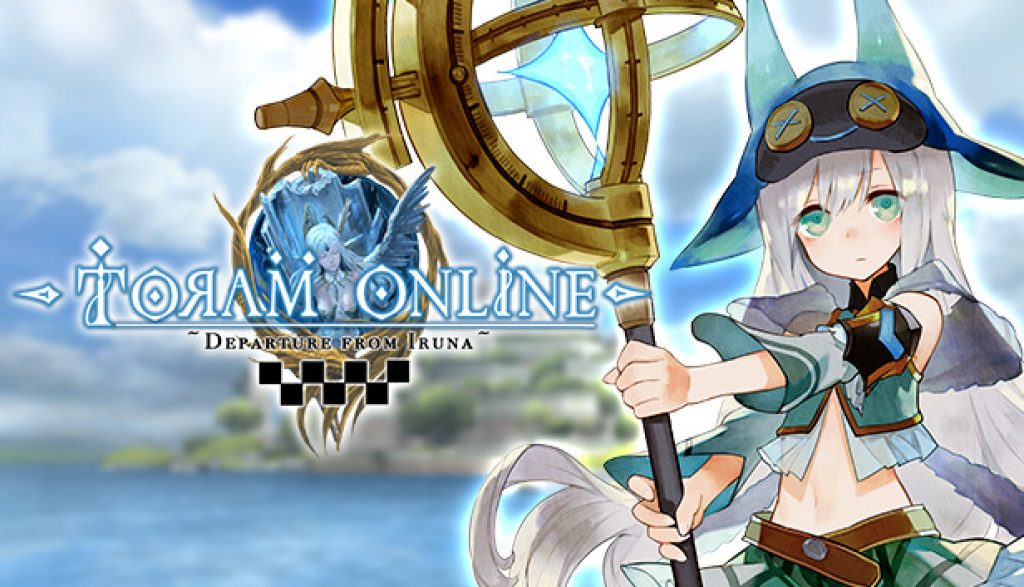 If you're looking for an MMORPG that leans more towards monster hunting than traditional fantasy tropes, Toram Online might just be what you're after.
Taking inspiration from the hugely popular Monster Hunter series, Toram Online lets you team up with other players to take on massive beasts, with plenty of loot to collect along the way. What's more, the game boasts an impressive character creation system that allows for a huge amount of customization.
You can even create your own unique weapon, tailor-made to your playstyle. The game's anime-inspired graphics are also sure to appeal to fans of the genre.
With regular updates and events to keep things fresh, Toram Online is a great choice for anyone looking for a monster-slaying MMORPG experience.
Heroes and Villagers
Heroes and Villagers is a cross-platform MMORPG that offers a unique blend of features from some of the biggest names in the genre. With its World of Warcraft-inspired combat system, Runescape-style crafting and skills, and the humor of Adventure Quest, this game has something for everyone.
Players can choose to embark on epic quests or simply explore the vast open world, hunting for treasure and resources.
The game's cross-play feature means that you can play with your friends across different platforms, whether you're on mobile or PC. Plus, its charming graphics and quirky characters make it a delight to play.
Warhammer Odyssey
If you're a fan of the Warhammer universe and MMORPGs, then Warhammer Odyssey is the game for you. Developed by the makers of Celtic Heroes, this mobile game brings the fantasy world to life on your screen.
With six different classes to choose from, players can embark on epic quests and battles that will feel right at home on a PC MMORPG.
The game features stunning graphics, a deep crafting system, and intense PvP battles, making it a great choice for fans of the Warhammer universe and MMORPGs alike.
World of Kings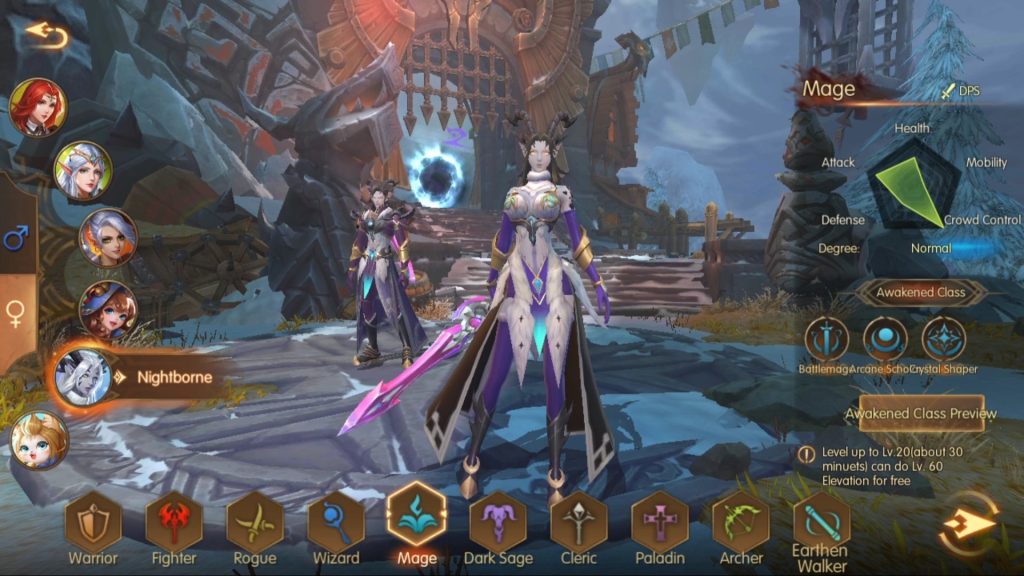 World of Kings is a popular MMORPG that can be considered as a mobile version of World of Warcraft. This game is developed by ZLOONG, and it offers the players a massive open world to explore.
The game features various races and classes, each with unique abilities and skills. What sets World of Kings apart is its auto-play feature, which allows players to progress through the game without having to grind through tedious quests or battles.
This makes it an ideal choice for players who want to jump straight into the more exciting content like dungeons and raids. With its excellent graphics, immersive world, and action-packed gameplay, World of Kings is definitely worth checking out for any MMORPG fan.