10 Best Mobile MMORPG Games of 2023! Android & IOS
Mobile RPGs have become more popular than computer and console RPGs combined because of the convenience of playing on the phone. In this article, I am going to list the top 10 RPG games for android and iOS.
Some of these top games might not surprise you as they are quite popular. Some of the games on the list are promised to us for years, and some stayed a secret for a long time.
Genshin Impact
This game is probably not a big surprise to many of you because it has much excitement around it. Genshin Impact is an action role-playing game developed by miHoYo. The game features an open-world environment with an action-based battle system using elemental magic and character-switching.
The game uses Gacha game monetization tactics to get players to obtain new characters, weapons, and other resources, meaning some Genshin accounts are worth thousands. Despite this, Genshin can be played without spending a cent, and it's really up to the player to decide.
A3: Still Alive
Most of you have probably not even heard of this game. When you first start playing A3, it might not seem like it has anything special. The game begins on auto and starts playing it before you even had a chance to start playing.
The voice acting is not that good, especially on your guardian goddess who died but still talks to you. The graphics are amazing, and the skills are dynamic, but what sets A3 apart from the rest is the way they have integrated their version of Battle Royale.
It is so unique that you might not even recognize it as Battle Royale. You will probably fail to advance in sectors the first few times you try. But it becomes deeply satisfying once you figure it out and get to sit on the throne as the sole champion.
Players can argue about Battle Royale being excellent and overshadowing the game, but I'll leave that up to you. Most MMO enthusiasts know that how important mini-games are to keep an MMO from getting boring.
So, their focus on creating such a dynamic mini-game really makes this game stand out.
Black Desert Mobile
Black Desert might be a surprise to some, but not many. Made by Pearl Abyss, Black Desert Mobile is a sandbox MMORPG featuring castle-sieging, trading, crafting, player housing, animal husbandry, fishing, cooking, carpentry, parkour, and even more.
It is a port from its PC predecessor, and the story is unchanged, but most importantly, the combat system is also unchanged, making Black Desert Mobile a top choice for a mobile MMO.
Diablo Immortal
It seems like NetEase and Blizzard's cooperation is leading to an excellent game. But after so many years, it is still not released, and I am tired of waiting.
At first, Netease confirmed that game content and mechanics were complete and ready to go, but Blizzard delayed it due to the bad publicity.
I was not planning to include it in the list. But last month (April 21), they released the closed beta. So, chances are they will release this year. But if you don't want to wait, try Crusaders of Light, made by NetEase, which has a very similar feel.
Albion Online
Albion Online is available cross-platform and has cross-progression between PC, Mac, Android, and iOS devices. The graphics style and the way skills increase in this game make it similar to RuneScape.
What makes Albion Online an amazing game emphasizes PvP (player versus player) with over 800 different territories that guilds can control. The economy of the game is entirely player-driven.
Eve Echoes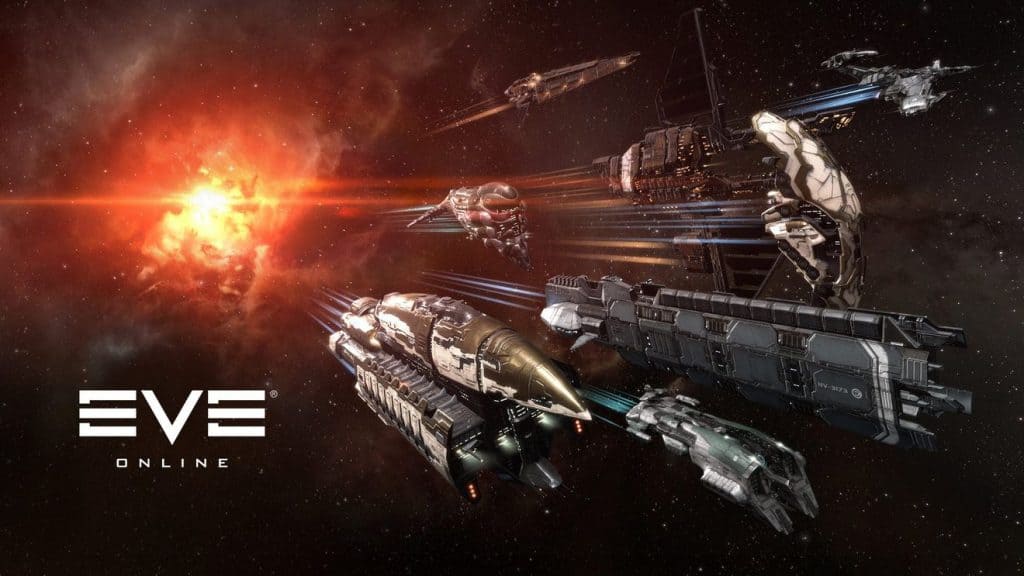 Eve Echoes also includes a player-driven economy. It is a space-based MMORPG with 1000s of planets to explore. This game is not for the faint-hearted. This is a special game made for nerds.
The more difficult areas you explore in the space, the more valuable resources you will discover. These resources allow you to build huge and better spacecraft. Unfortunately, spaceship won't do you that much good against the corporation for Alliance that could easily disrupt your warp drive, swarm and kill you.
While you can build a spaceship on your own, it is a lot cheaper and easier to build together with your friends at a corporation where everyone is specialized in their role.
The game dynamics are great in bringing people together and create some amazing friendships. If you are interested in playing Eve Echoes and progress fast, I recommend you check out 300 tips & tricks video on YouTube.
Ragnarok M
Ragnarok M is the mobile version of the Ragnarok PC. It features new visuals, autoplay, and a new user interface. Other than that, it is the same game.
I'm not too fond of these kinds of graphics. So, I cannot say a lot about this game, but it is quite popular and loved by its community.
V4
V4 has a huge world to explore with tons of depth in its content. It has extensive character customization and a player-driven marketplace. The game is cross-platform compatible, and you can play on your phone or PC, depending on how you're feeling at that time.
It gives you the option to play between six playable classes, all of which are offense-focused rather than splitting roles in the traditional sense, with some players being in tanks and others being damage dealers.
I'm not a fan because I love the Team Dynamics of the traditional style. But many players prefer this style because it allows them to focus on dealing the maximum amount of damage.
World of Kings
World of Kings is the closest game you will get on mobile if you are interested in a World of Warcraft-like game. It has an incredible class system, full of dungeons, raids, and has a beautiful open world to explore.
It is not as high budget as World of Warcraft, but it gives you an amazing WoW like experience, which is why it made it to this list. So, if you're interested in a game like Wow on your phone, World of Kings is a nice option.
Frostborn
For the last game on this list, I chose Frostborn. Do not think less of this game because it is at the bottom of this list. I can say without a doubt that Frostborn is the best native mobile game in the world right now.
The reason for it to be on the bottom of the list is that it doesn't feel like an MMORPG, even though it is one.
The developers have made some changes in the recent update that will make it feel more like an MMORPG. But those changes are new, and people are having issues with matchmaking. So, I'm going to give it some time.
Frostborn is based on Norse mythology. It is a survival-based game in which you gather resources, build a base, complete objectives, some in PvE (player versus environment) contexts and others in PvP (player versus player) contexts. It is such an amazing game.
The PvP is some of the best in all mobile gaming, and it seems like developers have huge plans for it.
Final Words
So, those are the ten best mobile MMORPG games, but I do have four runner-ups for you guys. The reason RuneScape mobile was not included is that I already had Albion Online on the list. But it is still a great game and should be considered.
Warhammer Odyssey was not added to the list because of so many bad reviews. You can also check out Lineage 2 and Perfect World mobile. I could definitely see an argument for both of these games on this list, but obviously, one of those other games would have had to go. So, it was a tough call.
Honestly, there are many good games out there right now, but I hope this gives you a good place to get started.